Warrant of arrest: Mutua accuses Senate team of dirty tricks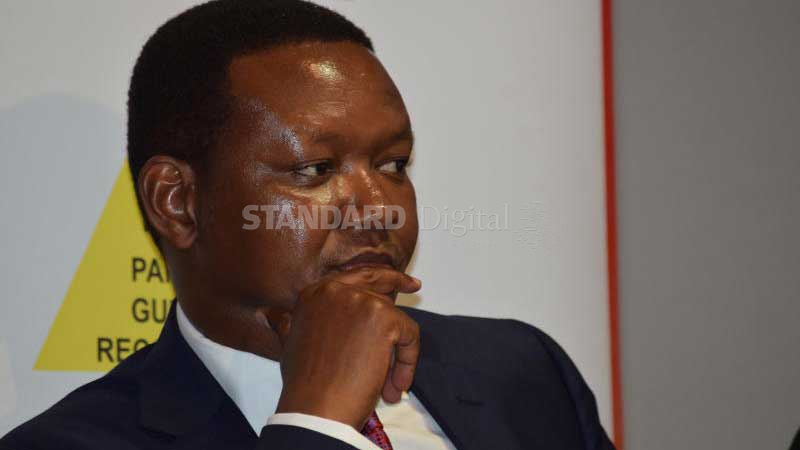 Machakos County Government has refuted claims that Governor Alfred Mutua refused to appear before the Senate Committee on Public Accounts and Investment to answer to audit queries.
This comes hours after the committee issued a warrant of arrest against the Mutua after he failed to appear before it for the second time.
A statement from county press secretary Mutinda Mwanzia has termed the warrant ridiculous, adding that the committee is out to politiciase the summons.
"… While the committee had summoned governor to appear before on Monday 30,from 10 am at the Machakos County Assembly Chambers on Saturday, the clerk of the committee called the Machakos Assembly Clerk and informed him that the Machakos sitting had been cancelled," said the statement.
"The committee has not come to Machakos but met in Nairobi. The Governor was not notified to appear in Nairobi,"
The statement further says that Governor Mutua had travelled out of the country before being summoned to appear before the committee and that Deputy Governor Francis Maliti, who is also the finance executive, was ready to appear on behalf of the governor.
The Senate committee had earlier invited Governor Mutua to appear before it on September 18, but Mutua skipped the meeting and sent a letter saying that Machakos Senator Boniface Kabaka had mobilised goons to paint him corrupt.
Governor Mutua is not the only governor to snub the committee.
In the 11th Parliament, Nairobi Governor Mike Sonko and Kwale's Salim Mvurya were slapped with Sh500,000 and Sh200,000 fines respectively after failing to appear before the committee.
Seeking to secure compliance after summoning governors, the committee decided to act differently on Mutua by ordering his arrest basing its decision on Section 19(3) of the Parliamentary Powers and Privileges Act.
The statement says the governor has instructed his lawyers to sue with a view to reversing the warrant of arrest terming it "draconian".