About 80 ex-soldiers sue state for torture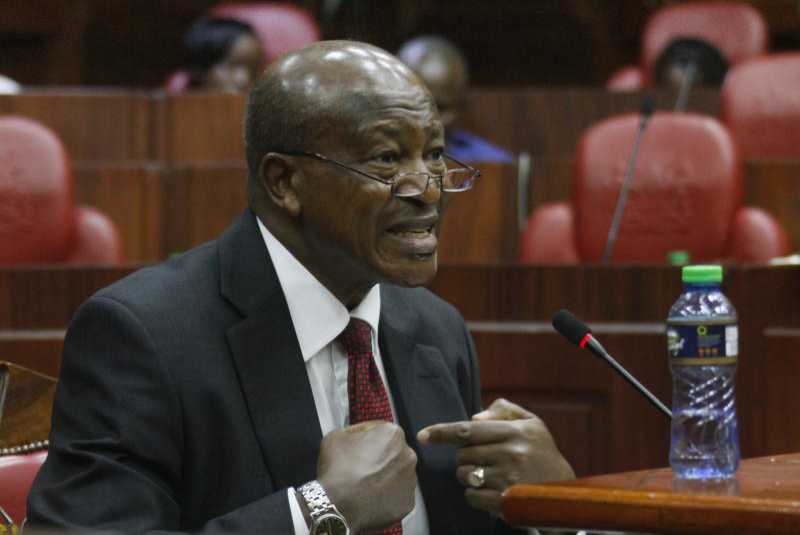 A Kisumu industrial court has ordered 80 former Kenya Air Force soldiers who have sued the State for torture to file their submissions within seven days.
Justice Nduma Nderi further ordered the Attorney General to file submissions after 14 days of being served by the ex-soldiers.
In the suit, the former soldiers are seeking compensation from the government following their dismissal from the service over suspicion that they participated in the 1982 failed coup.
They are seeking 15 orders including their salaries in full as well as their retirement benefits and have listed several grounds to support their petition.
They claimed that they were wrongfully arrested, detained and dismissed from service over alleged mutiny they did not commit.
As a result of the accusations, they said, they were dismissed from their jobs and lost all their benefits on varying dates after the coup and subjected to humiliation.
They said that they were arrested because they were listed as servicemen despite not participating in the coup.
"On diverse dates between August 1, 1982 and August 4, 1982 all the petitioners were arrested by officers of the Kenya Army on suspicion of participating in the attempted coup," read the petition in part.
They claimed that they were not only subjected to public humiliation with officers not only beating them up and forcing them to board military trucks while naked, but also coercing them to admit participating in the failed coup.
In their petition, the ex-soldiers have also accused the government of discriminating against them.
"The petitioners were detained incommunicado in custody of various military barracks, police cells and prisons," they said.
Among the prayers they have sought for include a declaration by the court that they are still members of the Kenya Airforce.
Other compensations the petitioners are seeking also include their retirement benefits, damages for wrongful dismissal as well as payment of current salary, benefits as well as general damages.
"The petitioners also prays for a declaration that the brutal arrest, the cruel, inhuman and degrading treatment inflicted on the petitioners upon being taken into custody," read the petition in part.
The former soldiers are among those dismissed when the Kenya Air force was disbanded in August 1982 following an attempted coup. Many of the soldiers were arrested, court martialed and jailed for long periods.
The soldiers have claimed they were wrongfully arrested and tortured, yet they played no role in the Coup attempt.
Six Servicemen, including their leader, Snr Private Hezekiah Ochuka Raballa were hanged, some 6 years after the coup attempt.