JSC meets to resolve disputes dodging the judiciary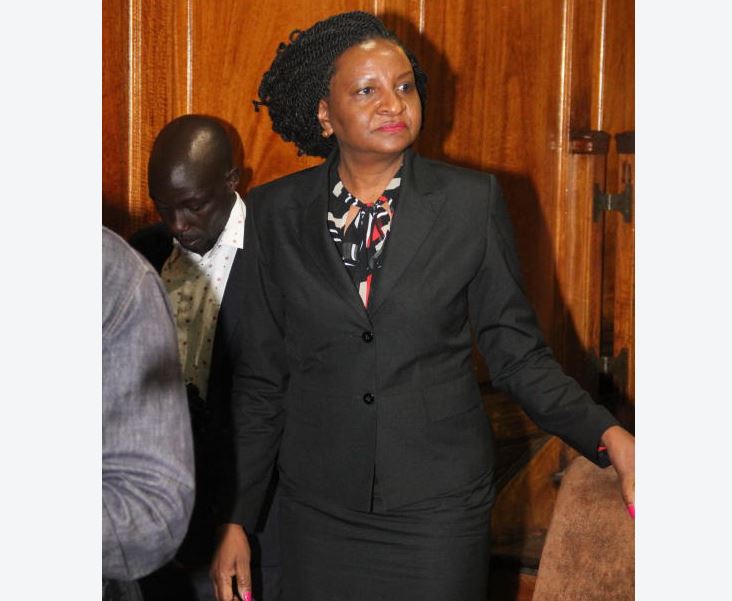 The Judicial Service Commission yesterday held a five-hour closed-door meeting, a day after Deputy Chief Justice Philomena Mwilu appeared in court.
Although she has not been charged officially, a charge sheet before a magistrate's court indicated that Justice Mwilu, who is also a JSC commissioner, was to face charges of abuse of office, failure to pay taxes, and forgery.The High Court stopped her prosecution.
Sources in the meeting told The Standard that top on the JSC meeting's agenda was a stand-off between Chief Justice David Maraga and President Uhuru Kenyatta over the swearing-in of commissioners.
According to one of the commissioners, Tom Ojienda, the meeting agreed to implore the President to gazette Justice Mohammed Warsame to allow the swearing-in of the other three commissioners.
Justice Maraga has not sworn in former Kenyatta University Vice-Chancellor Olive Mugenda, former Cabinet secretary Felix Koskei and former National Assembly clerk Patrick Gichohi, the President's nominees to the JSC.
The JSC extended the term of Chief Registrar Anne Amadi for another five years. Ms Amadi's current tenure was to end in October 2018 but the new contract means she will be in office until October 2023.
The meeting held at the Supreme Court building was a tightly guarded secret with strict instructions to keep away journalists who camped outside the room to find out what was happening. At one point, journalists were thrown out.
Prof Ojienda denied that it was a crisis meeting called to counter the disquiet created in the Judiciary over Justice Mwilu's treatment.
"It was a normal meeting where we also discussed our budget and agreed to have a meeting with MPs to try to convince them to allocate more funds to the Judiciary," he said.
The Judiciary has warned that several of its projects will be crippled unless Parliament reviews the budget to allocate it additional funds.
The commissioner said the meeting avoided the issue of Justice Mwilu's arrest because it would amount to prejudice and interference with due process as the matter was in court.
Ojienda said the JSC approved the hiring of 70 researchers and contract renewals for several officers.
The meeting was chaired by Justice Maraga and attended by Justice Mwilu, Attorney General Kihara Kariuki, Justice Aggrey Muchelule, Emily Ominde, and Mercy Deche.