NEMA demolishes Java coffee shop, Shell fuel station in Kileleshwa (Photos)
The National Environment Management Authority (NEMA) is conducting demolitions on a Java House outlet and Shell Fuel station in Kileleshwa, Nairobi.
The demolition began as early as 5.30 am Monday morning.
The demolitions come as NEMA moves in to reclaim riparian land in Nairobi.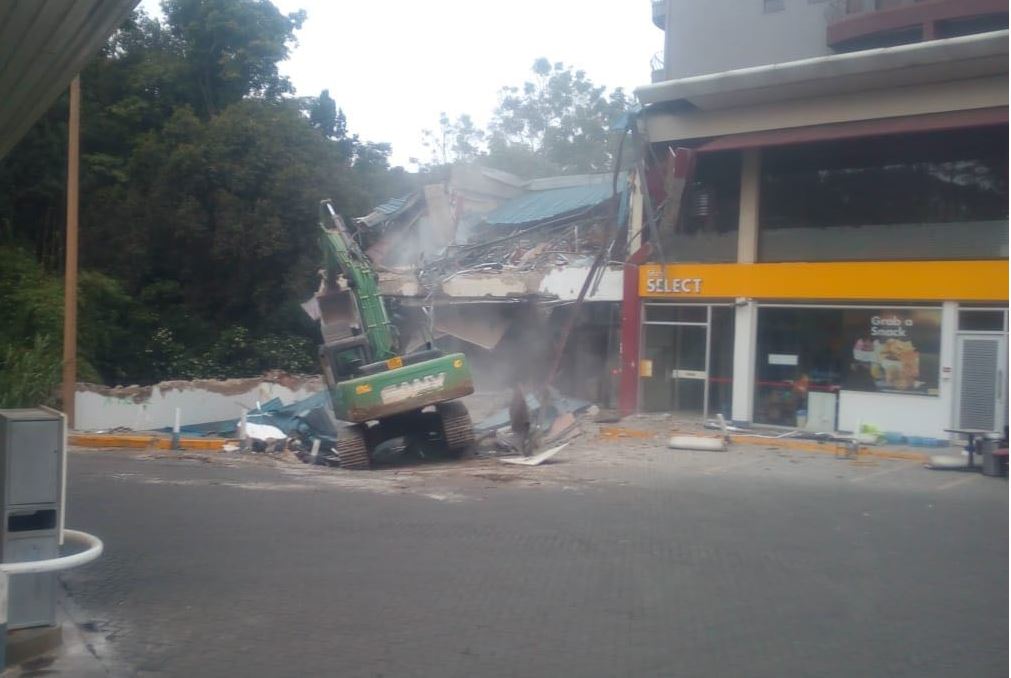 A multi agency taskforce comprising of NEMA, KURA and Nairobi County Government said efforts to bring down illegal structures in Nairobi will continue especially on buildings located on (riparian reserves) river valleys.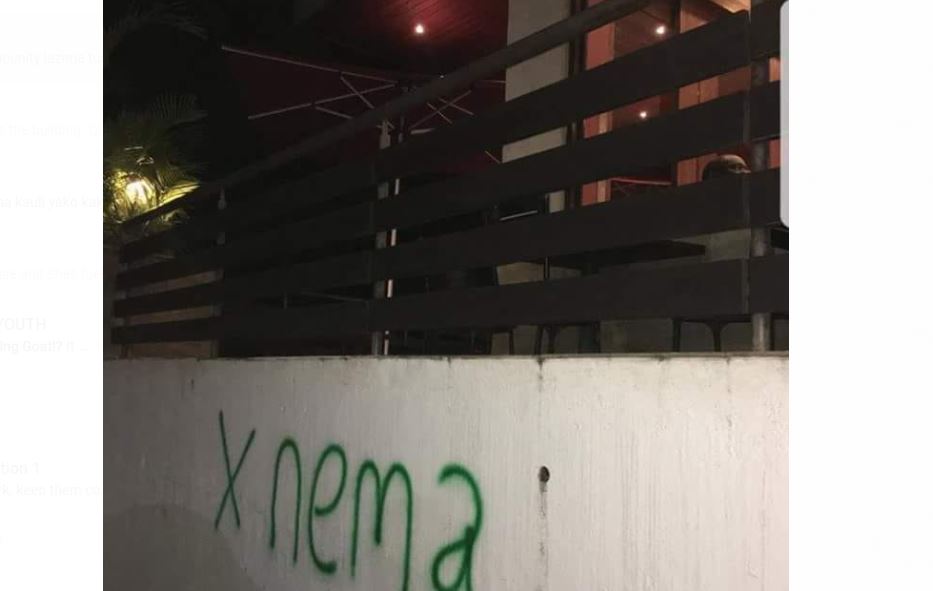 Java has responded on its social media pages saying the situation will not inconvenience operations at their other outlets across the city.
Dear Guests,

Due to unforeseen circumstances, our Java Kileleshwa branch will remain closed until further notice. You can still enjoy your daily Java at neighboring branches on Lenana Road and Hurlingham. — Java House (@javahouseafrica) August 6, 2018
NEMA officials said that the buildings had been built on a road reserve and encroached on riparian land.
The government agency said that it had issued a three month-notice and another seven day notification to the tenants to vacate but they did not heed the orders.
Tenants at the buildings located along Arboretum Drive however said they were not given ample time to move and faulted the demolition for being inhumane.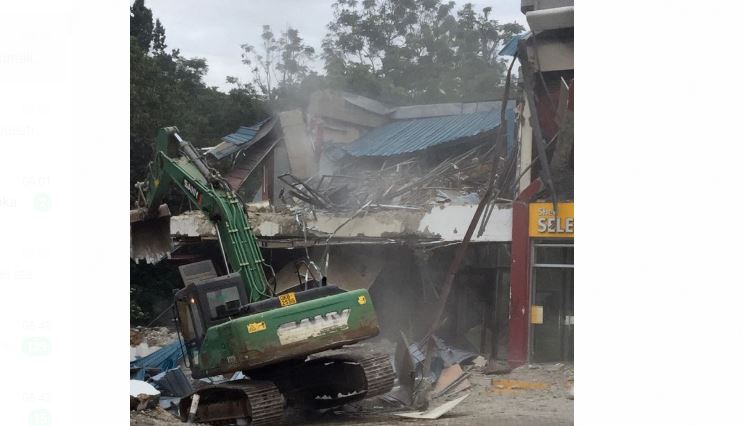 A riparian zone is the interface between land and a river or stream.