Politicians and experts clash over lifestyle audit for State officers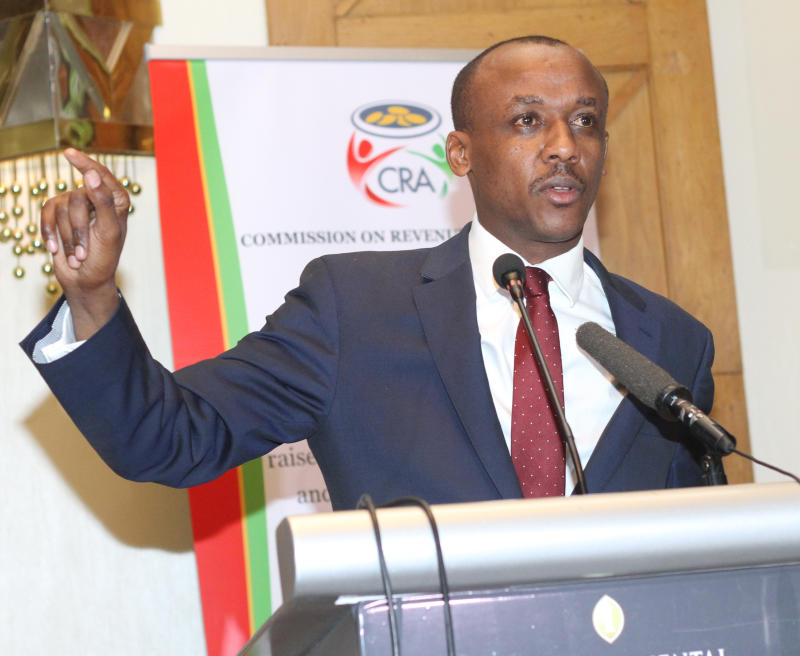 Leaders and legal experts have poured cold water on the much-publicised lifestyle audit for all public officers.
The leaders cautioned that without a substantive law to back "voluntary" lifestyle audit as declared by President Uhuru Kenyatta, the process might suffer a major hiccup that may lead to several court cases.
In March 2014, Uhuru volunteered to take a 20 per cent salary cut and asked CSs and parastatal chiefs to give up 10 per cent of their monthly salaries.
By the end of that year, only 20 senior government employees had instructed the Salaries and Remuneration Commission (SRC) to implement the deduction on their pay.
Legal pitfalls
Even then, their requests could not be made due to legal pitfalls.
"When President Kenyatta and his deputy William Ruto volunteered to have a pay cut, Cabinet Secretaries and other public servants did not adhere to the directive because there was no law governing it. I had my pay cut because I volunteered," Tharaka Nithi Senator Kithure Kindiki told Sunday Standard.
Drawing from that experience, Mr Kindiki said a compulsory lifestyle audit can only be conducted if an officer is perceived to be a criminal.
Section 55 of the EACC Act 2003 provides that a person must explain the source of his property identified by the agency in the course of its investigations.
Former East Africa Law Society president James Mwamu said there is no law on either voluntary or compulsory audit of public officers.
If the audit is conducted without a proper legal framework, Mwamu said, there will be many cases challenging the process in court.
Officials of the Institute of Certified Public Accountants of Kenya (ICPAK) say although lifestyle audit on accounting and procurement officers is ideal, it should be guided by the constitution and other existing laws.
"The institute supports the vetting of procurement and accounting officers besides conducting a lifestyle audit due to increased levels of corruption. But we must also guard the process from being turned into a witch hunt expedition," said ICPAK Chairperson Julius Mwatu.
According to Makueni Senator Mutula Kilonzo Junior, the Executive should develop a policy before rolling out the process.
Junior told Sunday Standard it was wrong for the government to come up with rules without putting in place a legal framework.
He said issues such as where the assets should be taken once it is established that they were acquired using illegal means or how to deal with those who cannot account for shares in blue chip companies must be discussed.
"This is a public relations exercise. Even vetting of police officers has taken a life time. How will you handle this one on public officers without proper laws? It is a good proposal but a nightmare," he says.
It will be impossible to crimnalise unaccounted wealth, he said, because it is unconstitutional to deny a person the right to own property.
His party boss Kalonzo Musyoka said with a legal framework in place, no public or state officer will escape scrutiny.
"Once this framework is in place, reputable international audit firms should work closely with Kenyan agencies to get to the bottom of this unprecedented theft of public resources. Illegally acquired resources must revert to the public and those found culpable must face the full force of the law," Kalonzo said.
But Law Society of Kenya President Allen Gichuhi said there are various Acts of Parliament that back the process aimed at fighting corruption.
Some of the laws used by EACC in dealing with matters touching on the audit include the EACC Act 2003, Proceeds of Crime and Money Laundering Act, Public Service (Values and Principles) Act and Chapter 10 of the Constitution.
Murang'a Senator Irungu Kangata agreed with Gichuhi, saying wealth declaration is in our laws.
Kang'ata said the Constitution celebrates openness and there is nothing unusual in auditing the wealth and lifestyle of any public servant.
Multi-agency probe
But even as the debate on legality of the lifestyle audit rages on, Government Spokesman Eric Kiraithe said the process will proceed since all civil servants signed term and conditions forms when they were employed.
"Every human resource department has the right of knowing those in employment in a bid to secure public property," he says.
In the planned lifestyle audit, State institutions like the EACC, Public Service Commission (PSC), Directorate of Criminal Investigations (DCI), Kenya Revenue Authority, Interior Ministry and the Judiciary will link up to determine the wealth of State officials.
To fight drought, involve communities
According to the latest information from the Meteorological Department, rainfall will be poorly distributed in April, May and June, and this will have a serious impact on agriculture