Mombasa court declares anal tests on homosexual suspects illegal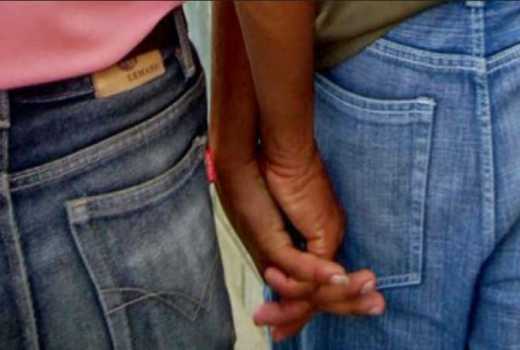 The Court of Appeal has declared that anal examination of suspects by police and medical officials to extract criminal evidence of homosexual conduct is unconstitutional in a landmark judgement delivered in Mombasa on Thursday.
Three judges in Mombasa railed at police and medical officers who subjected two men to these tests at the Coast General Hospital based on a magistrate's order and declared that exercise was not only illegal, unconstitutional but also unreasonable and totally unreasonable.
And the judges also overturned the ruling by a judge who allowed the trial of these two men to proceed on the basis of evidence gathered in this manner. The two men have been on trial at the Kwale magistrate's court for engaging in alleged homosexual conduct but their trial was suspended when they challenged their prosecution in the High Court.
On Thursday, the Court of Appeal further declared that evidence extracted in this manner is illegal, unconstitutional and should never be allowed in court for trial purposes, in a landmark judgment issued at the Mombasa law courts last evening.
And the ruling further declares that such evidence would still be illegal, unconstitutional and inadmissible in court even if victims of such examinations consented to such tests.
Three appellate judges quashed a ruling by retired High Court judge Mathew Emukule who ruled on June 16 2016 that the anal examination of two men facing charges of engaging in homosexuality in Kwale was lawful and necessary by declaring that state officials, in fact committed crimes by acting on a non-existent law and violated the 2010 constitution while purporting gather evidence to charge the two men whose trial appears to have collapsed.
On April 2 last year, the two men who cannot be named because of a court imposed gag order moved to the Court of Appeal to overturn Emukule's ruling and declare their trial at the magistrate's court to be unconstitutional.
And on Thursday they had their day in court when Justices Alnashir Visram, Wanjiru Karanja and Martha Koome ruled that "subjecting the petitioners to anal examinations violated the Petitioners' rights under Articles 25, 27, 28 and 29 of the constitution."
The judges further declared that "the use of evidence obtained through anal examinations of the petitioners in criminal proceedings against them violates their rights under article 50 of the constitution."
On April 27 2016 the two men petitioned the High Court in Mombasa to declare anal examination and evidence derived from this procedure, which is used in such trials to be declared unconstitutional.
Their trial in Kwale was suspended during the High Court proceedings but was set to resume when Justice (retired) Emmanuel Emukule dismissed their application on June 16 2016. Despite Emukule's ruling trial did not resume and they moved to the Court of Appeal.
In the petition before Emukule they alleged that they were forced to under undergo these tests after arrest a bar in Diani on February 15 2015 violated the constitution and international treaties Kenya has signed and ratified including the African Charter on Human and Peoples' Rights, Convention Against Torture and Other Cruel, Inhuman and Degrading Treatment or Punishment and the International Covenant on Civil and Political Rights.
But Justice Emukule dismissed all their arguments and ruled that the anus or mouth are not sexual organs and that homosexuals can be compelled to undergo rectal and anal examination to gather criminal evidence against them in a stunning ruling delivered at the High court two years ago.
Emukule declared that although he was not a medical doctor and possessed limited knowledge of biology he was convinced that the two orifices are part of the human alimentary canal and cannot be substitute sexual organs.
But The Appeal Judges said the court that authorised the examination acted outside its powers and allowed a trial to proceed without a complainant even after it had been established the appellants were not caught in any sex act.
"Right to privacy particularly not to have one's privacy invaded by unlawful search of the person is closely linked to the right to dignity those rights in our view extend to a person not being compelled to undergo a medical examination," said Justice Visram who read the judgement.
The appellate judges noted that whereas Section 36 of the Sexual Offence Act empowers the court to direct examination of an accused person to establish his involvement in a sexual offence, such discretion is subject to limitation adding that what the police were charging the two for could not be covered under this Act.
They said that the Justice Emukule failed to address himself on the scope of the constitutional rights claimed to have been violated and that he misconstrued the meaning and application of the phrase appropriate samples within section 36 of the Sexual Offences Act.
To fight drought, involve communities
According to the latest information from the Meteorological Department, rainfall will be poorly distributed in April, May and June, and this will have a serious impact on agriculture