Up to 2.6 million people cannot afford a decent meal more than half a century after independence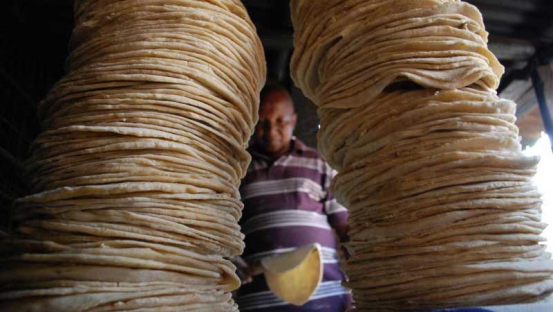 One of the national priorities outlined by Kenya's first president, Jomo Kenyatta, after independence was to fight hunger.
But as the country turns 54 today, millions of Kenyans cannot afford to put at least one meal a day on the table.
With the latest statistics showing that 2.6 million Kenyans are severely food insecure, the country is far from achieving food security
Last week, the United Nations placed Kenya among 29 African countries that are in need of food aid.
Kenya depends mainly on rain-fed agriculture. With the poor seasonal rainfall recorded throughout the year, the country has been struggling to feed its people.
The UN Food and Agriculture Organisation (FAO) points out that the weather shock has affected crop and livestock production, with Kenyans in the eastern, southeastern, and coast regions being badly hit.
"About 2.6 million people are severely food insecure following the negative impact of the poor 2016 short rains and below-average 2017 long rains on agricultural production and pastoral livelihoods," says FAO in its final quarterly report for 2017 titled Crop Prospects and Food Situation.
As Kenya marked World Food Day in November, a report by the United Nations indicated that 3.4 million Kenyans were facing starvation.
Pest infestations have also had a toll on cereal production in the country, with the Cereal Growers Association (CGA) warning of a looming maize shortage in the coming months due to an armyworm invasion.
The country is expected to import of 3.3 million tonnes of cereals at the end of 2017 and 3.56 million tonnes for 2018, lagging behind its East African peers such as Tanzania and Somalia, which have not hit the one million mark.
Farming projects
The 1.7 million acre Galana-Kulalu food security project that cost Sh14 billion and was touted as the antidote to Kenya's perennial food shortages has yet to return the desired results.
Pundits fault the Government for not prioritising research and technology to move the country away from subsistence farming.
PC market falls 15pc in third quarter
The Middle East and Africa personal computing devices (PCD) market, which is made up of desktops, notebooks, workstations and tablets, declined 15.2 per cent year on year in the third quarter of 2017, according to the International Data Corporation.