Former ICC prosecutor Louis Moreno Ocampo claims he's victim of cyber attack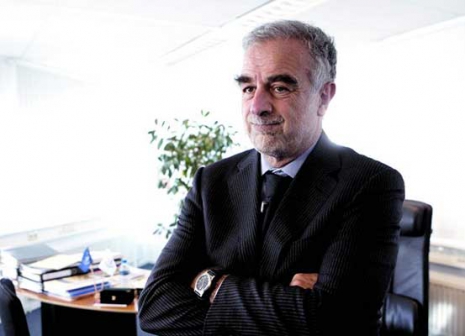 In a statement published on his company's — Moreno Ocampo LLC — official website, the former prosecutor Louis Moreno Ocampo described himself a victim of cyber-attack.
He claimed that timing of the release is suspect and announced that investigations are underway.
"I find notable that this massive hack occurs at a time when I have begun to investigate government's links to material support for terror and associated financing," he said in the statement.
He brushed off the leaks saying he has braved similar attacks on him for the last 35 years he has investigated people in power.
"I will not assist in authenticating information associated with the hack nor break attorney-client privilege," he said.
However, and in total contradiction to the statement, Ocampo had responded to some of the inquiries contained in the leaks by either admitting them or denying them.
On Friday, the court issued a vague statement on the leaks, neither admitting nor rejecting the veracity of the reports. It said it has no knowledge as to how this documentation was obtained.
"The Court has since the start of its operations taken information security very seriously and has deployed all efforts to have in place strong information security measures and systems to protect the integrity of sensitive information in its possession," the statement said.
Another statement issued by Ocampo's successor Fatou Bensouda was more pointed. She conceded that the leaks contained specific allegations implicating current and former staff members of her office.
"As Prosecutor, I view such allegations with concern and take them very seriously. ??I have reported the allegations implicating two members of my staff to the Independent Oversight Mechanism available to the Court within its legal framework," she said.
She said the leaks would not slow her down in "striving to create a more just world in accordance with the Rome Statute."