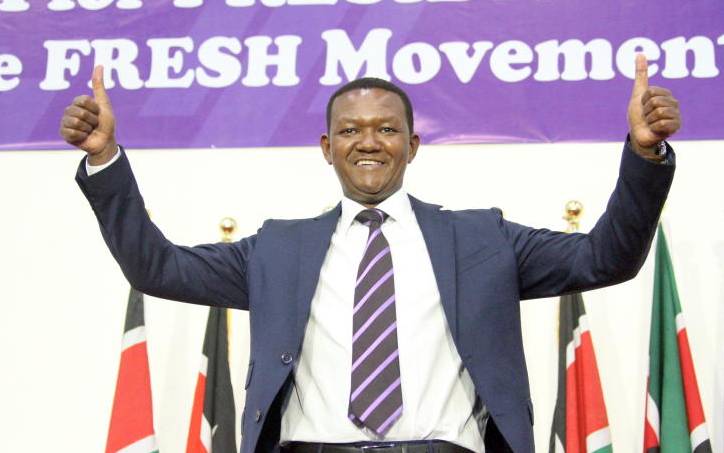 This week, let's have a tête-à-tête with Alfred Nganga Mutua — the first Governor of Masaku (Machakos). The son of Malili, a remote place in Machakos, thinks he can be Kenya's president in 2022. He has great potential.
In my estimation, Mutua's presidential eligibility stands at 8 out of 10, but his chances of being elected president are 4 out of 10. Allow me to explain this while taking a tour of Mutua's political resume.
Can anything good come from a village in Machakos? At least we know the Malili village boy turned-governor has built the most glamorous of governors' citadels in Kenya; given the moniker 'Machakos White House'.
Mutua's fiscal management is among the best in Kenya. Resultantly, he has managed to allocate an ambulance to every location of Machakos County. The old boy of Dagoretti and Jamhuri High schools was ranked the best governor in Kenya between 2015 and 2020. These, and other triumphs, have exposed Mutua to political jealousy and he's not found a comfortable ride.
As a political PR pundit, he has impressed Kenyans with his plurilingualism. That is partly what made him launch a tirade at Musalia Mudavadi for 'copying' his use of Sheng.
Read More
But how did Mutua get up there? He was elected governor in 2013 through Kalonzo Musyoka's Wiper party. Mutua would later launch his Maendeleo Chap Chap party in 2016. As a result, the Wiper party whisked him to a disciplinary committee and found him guilty of heresy for launching a parallel party. His decision to challenge Kalonzo's 'kingpinship' in Ukambani landed him in incessant trouble.
Impeachment motion
By challenging his party boss in a county where the majority of MCAs were from Wiper, he attracted a duel in which 46 out of 59 MCAs appended their signatures to impeach him. However, on the day of the motion, 32 MCAs went out of the country. Consequently, the impeachment motion came a cropper even after the 26 out of the present 27 MCAs voted against Mutua.
There were claims that he tactically made the 32 MCAs to go AWOL. If that's true, then he's a political virtuoso, so to speak. The director of Cobra Squad film has also survived two more political multipurpose machine guns. One, is the seemingly sponsored overthrow bid by his deputy Bernard Kiala and two, the 'political disciplinary' by NASA coalition that Wiper party was part of, that fronted Wavinya Ndeti to be his opponent in the 2017 gubernatorial contest.
After Mutua was elected Wavinya went to court and the Court of Appeal's nullified his election. But the Supreme Court later okayed his election.
Achilles' heel
However, Mutua's Achilles' heel is in his leadership style. Unlike Kalonzo Musyoka's aristocratic piousness, Mutua likes publicity. As a result, he's so far chosen an unpopular path, going it alone. He is banking heavily on his political communication skills to clinch Kenya's presidency. He hopes to go far alone and become great by standing on his own shoulders. This, I'm convinced, will lead him to failure.
I have relied on old-age wisdom to arrive at that conclusion. First, there is truth in the saying that those who want to be great must stand on the shoulders of giants. Secondly, there is also truth in the saying that if you want to go far, you should go with others and if you want to go chap chap, should go it alone. Mutua seems to have swept this wisdom under the carpet.
I would advise him to rethink his political strategy chap chap. Sun Tzu in The Art of War advises, "If it is to your advantage, make a forward move. If not, stay where you are." Mutua, should take advantage of this advice or risk seeing his dream tumbling down chap chap.
It is almost impossible for anyone to go to State House in Kenya without a kingmaker behind him/her or tribal/tribal kingpins' backing. Mutua is therefore committing political iniquity by ignoring Kenya's political truths.
Lastly, Mutua can learn a lesson or two from Alexander the Great, the king of the ancient Greek kingdom of Macedon and conqueror of most territories in his time. He identified himself as the son of Zeus and saw Achilles and Hercules, the two heroes of antiquity, as his models.
For Dr Mutua to ascend to the top, he has no option but hunt for a kingmaker; an experienced politician or a coalition of them. History has shown that no one wins elections alone in Kenya. That, sadly, is how our democracy works.
- Dr Ndonye is a Political Economist of Media and Communication