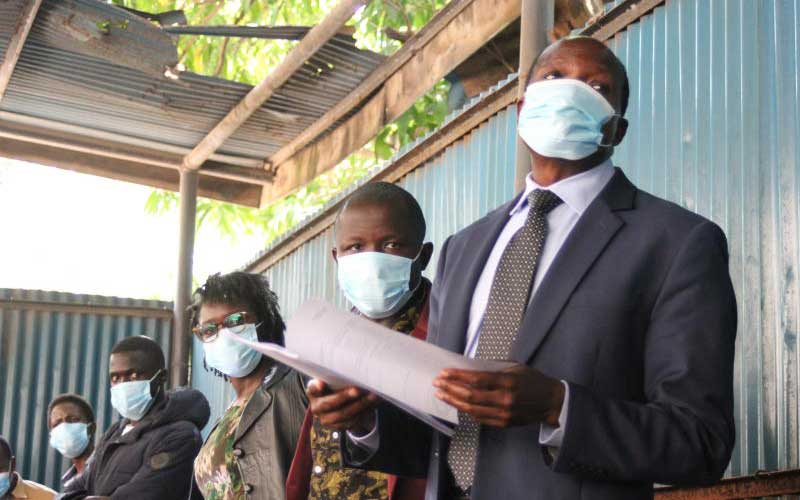 The preamble of the Constitution of Kenya is by far the most powerful sense of nationalism, patriotism, principles and values that bind the Kenyan people. Read fully, it is a declaration of a commitment by the Kenyan people to build a sustainable and democratic country anchored on equality, freedom, democracy, social justice and the rule of law. The preamble is also an expression of ownership, a beautiful badge of honour declaring that:
"We the people … EXERCISING our sovereign and inalienable right to determine the form of governance of our country and having participated fully in the making of this Constitution; ADOPT, ENACT and give this Constitution to ourselves and to our future generations".
Ten years later, an overwhelming majority of Kenyans do not feel the optimism of that day in August 10 years ago when we proclaimed this progressive Constitution for ourselves and country. In 10 short years, there is an ever-widening chasm between promise and reality. Where there was optimism now resides paleness and reform fatigue as those charged with faithful implementation of this transformative document have sought every opportunity to dismantle the promise. From official State-led corruption to endemic abuse of public resources, from nepotism to a shameless ethnicisation of the State and a worrying disregard for the rule law.
Our Constitution drafters understood these historic challenges of corruption and a parasitic leadership that feels obligated to eat from the public purse at the expense of public interest. Yet despite promulgating a Constitution that dedicates a full chapter to leadership and integrity, corruption remains on the ascendancy and official impunity reigns as the new normal, as the recent #Covid19Millionaires exposé demonstrates, with no single senior government official taking responsibility or resigning.
Read More
Another area in need of urgent rescue is Article 43 that set out an ambitious agenda for securing socio-economic rights. Access to healthcare services and other basic rights such water and sanitation, shelter, education and adequate food remain elusive for an unacceptably high number of Kenyans.
Economic mismanagement in the last eight years, including debt-binging and public policies driven by private and familial interests has left key sectors of the economy and industry distorted, shrunk and vulnerable.
The Covid-19 pandemic has exposed these vulnerabilities, with our health and education sectors almost grinding to a halt, and massive loss of jobs and livelihoods and dignity for millions of people.
Living on the edge
Those living on the edge of our economy, and who the Constitution sought to protect from disasters such as the present pandemic, have tipped and fallen over, including our young girls and women who have become more vulnerable to predatory behaviour as they seek to survive the pandemic. The recent expose on teenage pregnancies demonstrate the urgency with which we need to have a plan for resumption of education.
Given the above, it is easy to give up on the amazing promises of our Constitution. But like those before us, this is instead the time to dream again and re-imagine what a nation committed to the rule of law, duty of care to citizens and servant leadership could look like. Despite the challenges for example posed by the current impasse on the revenue allocation formula, re-imagining what full implementation of devolution, the equalisation fund, and full participation of the people in decision making process may help us push forward on ensuring devolution is protected and equality remains a guiding value.
Thinking of possibilities of creating a just and equal society will help add impetus in advocating for a nation that upholds the rule of law, respects the human rights of the individual, follows due process and ensures its law enforcement officers treat citizens with dignity at all times, including while making arrest.
Ten years later, what was clear then, remains so today. The Constitution was and is intended to pull Kenya from the ravages of injustices, exclusion and impunity to a country anchored on building an inclusive, just society underpinned by the rule of law. The framers of the Constitution appreciated the journey to the realisation of the Kenyan dream would not be easy and therefore ensured the essential values along this path were spelt out in Article 10 to augment the provisions in the preamble.
In addition to patriotism, rule of law and equality, it further also requires that in carrying out this mandate, State and public officers are guided by transparency and accountability, democracy and participation of the people, inclusiveness, non-discrimination and protection of the marginalised, human dignity and human rights.
Take responsibility
As we reflect on the road we have travelled for the last 10 years, it is important that those in leadership uphold these values to avoid citizen fatigue with the chorus of reform. Collectively and singularly, it is time to take responsibility and push for the full implementation of the Constitution. This is a role that cannot be left to the political class only, given the penchant for advancing amendments that only further self-interest and preservation, as evidenced by the current proposals being floated.
Actors in all spheres – media, civil society, political parties and the three arms of government – need to play their role to ensure these aspirations are met.
We, the People, owe it, not just to ourselves but to the future generations, the gift of a cohesive, value driven, inclusive and democratic country. In so doing, we shall cause a rebirth of the letter and spirit of the Constitution so beautifully captured in the Preamble of our Constitution. Inawezekana!
- The writer is the Chair Narc Kenya and former minister for Justice