Coronavirus has forced dual roles on parents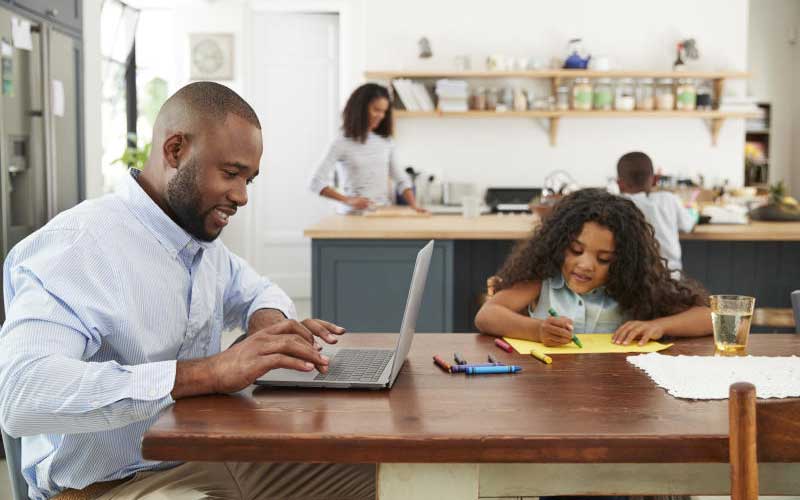 Learning institutions have been under lock and key since March 15, 2020, shortly after the first case of Covid-19 was announced in the country.
The initial worry following the closure of schools was how to engage learners from pre-primary who found themselves home with no idea when schools would reopen. This group of learners is the hardest hit by the consequences brought about by Covid-19.
The Ministry of Education was quick to direct parents and schools to online learning. The Kenya Institute of Curriculum Development moved with speed to make available radio and TV programmes for all categories of learners, and especially those in early childhood development and education (ECDE) centres through Edu-TV. The curriculum developers also worked with counties to tailor radio and TV programmes to suit ECDE learners. The announcement by the Education CS that the school calendar for this year is lost came as a shocker for most parents who were looking at the possibility of classes resuming in September.
The initial excitement elicited by the push for remote learning has slowly fizzled out after it was noted that the ongoing online learning programme has little impact and is not accessible to all learners. Some surveys carried out on e-learning noted that the programme had marginalised the urban poor, rural populations and those in hardship areas, with a mere 22 per cent getting access to these platforms.
The surveys indicated that most people do not have smartphones, TVs or radios, while those with a smartphone share it between several members of the family, making it impractical for learners to have access to the phone.
For ECDE learners, the challenges were even bigger and more demanding compared to others given their age and concentration span. Some of the hurdles that early learners faced included not accessing learning due to lack of teacher-learner contact which is essential for a clarification of issues.
Some counties like Makueni have taken the bold step of working with local radios to offer classes to ECDE learners. For counties in northern Kenya, particularly Mandera and Wajir, the pandemic could not have come at a worse time. From the beginning of the year, the schools were either closed or did not have teachers following mass transfers related to terror attacks.
Studies have shown investing in early childhood education delivers significant economic returns. Investments in every sector of early childhood services have been shown time and again to reap significant economic returns, resulting in gains for families, communities and economies.
In sub-Saharan Africa, it has been estimated that every dollar spent towards tripling pre-primary education enrolment would yield a $33 return on investment.
Middle income and poor families have been the hardest hit following the outbreak of Covid-19. A majority have either lost businesses or jobs, leading to a situation where their incomes have been depleted.
While some can afford to pay for remote learning, the reality is that incomes have drastically come down and most of them have taken up the responsibility of teachers and are drawing up schedules for their children.
Easily available
Parents have been forced to buy extra learning materials to keep their children engaged, a tall order given the concentration span of early learners that is a mere 30 minutes before they get distracted by other things.
Many parents have assumed the responsibility of teachers, revising with their children and downloading exercises shared by some schools to keep children engaged. Since most parents are not teachers, the possibility of making errors is high.
Protecting children from online pornography and cyber bullying is something that has many a parent worried even as they try to make use of e-Learning. Many parents have to police their children lest they drift to the easily available pornographic sites.
Besides passing the knowledge to their children, parents also have to ensure their children have a balanced diet as well as exercise. For parents in urban areas, it is not strange to find some dragging their little ones along for jogging or walking to keep fit.
Parents will have to endure playing the dual role of teacher and parent in their homes to keep their children from mischief and the Covid-19 pandemic.
As the committee tasked with the responsibility to advise the government on dates when schools should be reopened continues to deliberate on the views presented by various stakeholders, let us agree that children are safer at home than in school.
-Mr Ngaira is an education expert specialising in ECDE