Inclusive BBI report could end perennial ethnic inequality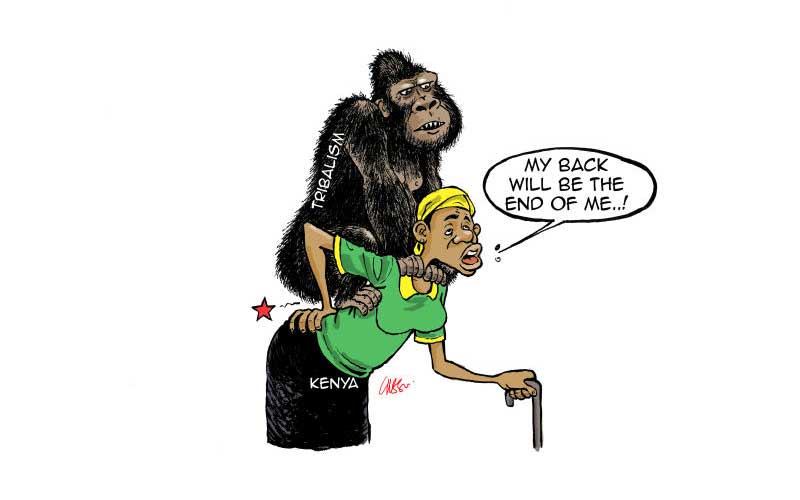 It happened more than ten years ago but the memories are still fresh for many of us. Violence after the 2007 elections left people scarred and shocked at what our country had become. People rioted and ravaged with hundreds of fatalities.
The most vulnerable communities were exposed to the violence first hand as people fought for power as though there was no better option.
The recent events in the United States surrounding the Black Lives Matter movement wanders my mind back to when Kenya was dealing with its own riots.
Citizens against citizens. Authorities against citizens and vice versa. Different groups attacking one another. Lack of unity, lack of civil harmony. Sadness and exhaustion for all those involved.
While the issues in the United States are rooted in long standing racial inequality, some of our biggest issues in Kenya have to do with ethnic tension as well - though in our case the tension is between tribes rather than races. This is not the way it should be, and not the way it has to be.
These ethnic tensions were what led to the handshake between Uhuru Kenyatta and Raila Odinga two years ago. Often case, leaders from different politically-rivalled tribes never see eye to eye. Previous presidents, according to many, did not behave as presidents for the people, but presidents for their tribes. Many argued they were leaders for the people they kept close, rather than the nation.
Finally, we have a president that is not only aware of the vast societal divisions in our country, but is making an effort to sew them back together, to peel off the plaster and let us grow together. The fruit of this effort is the Building Bridges Initiative.
Young people especially are hungry for change. They do not have the same scars of their parents' generation, nor the same disillusioned attitudes about the future of this country. That is why passing the BBI will be especially helpful for them. After all, it is their future; not ours to take away from them.
The BBI Unity Advisory Task Force recently reconvened to finalise its report ahead of the deadline at the end of June. The proposed updates to the document include themes of inclusivity, the fight against corruption, unity, prosperity and devolution.
Formally known as the Steering Committee on the Implementation of the Building Bridges to a United Kenya Task Force Report, the experts are focusing on how to implement constitutional, legislative, policy and administrative changes that address the above themes.
The BBI presents Kenyans with a concrete plan for change and unity - an opportunity the likes of which we have never been given as a nation before. Historically, most opportunities in Kenya, depending on what, went to different groups. Some tribes would have advantages over others, some had to fight harder to achieve their goals.
But the BBI is a great equaliser. We have reached a pivotal moment. There are two possible directions. One is to continue on our current course of ethnic strife every election time, with the knock on adverse economic effects. The other leads to a new future, veering off the path. It is daunting but it is also thrilling.
It is obvious that Kenyans are eager for change - the BBI task force has officially documented what many of us know from speaking to younger Kenyans. They are optimistic, but also hesitant. They are more eager for change than ever but are worried that their fellow Kenyans will not be able to come together in the way that the BBI is guiding us.
But this energy is the fuel that will feed the engine propelling us forward. Especially now during the Covid-19 pandemic, when economic growth is at a standstill and the future of the country is unclear, we have to be thinking about the long term. Are we going to let the coronavirus set us back decades, or are we going to join hands - figuratively, or course - to fight it together?
Here is the chance we have all been waiting for. It would be foolish not to take advantage of what our president is offering us.
Mr Kihoro is a Research and Data expert. [email protected]