Promising anti-HIV/Aids research proves we have great untapped potential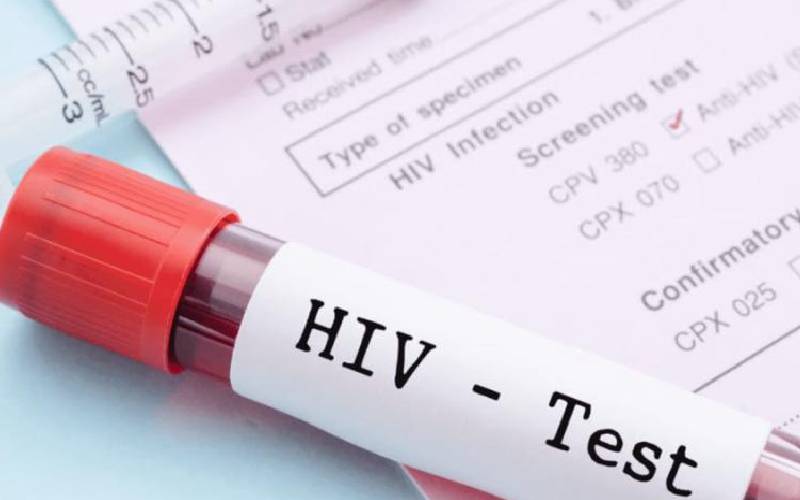 Parents of 37-year-old Benson Edagwa from Isitsi village, Vihiga County, did not always have high expectations on him. His father, a maize farmer, told Benson that if he worked hard and managed a C+, he could find something for him to do.
Edagwa at the time was a day-scholar at Mbale High School, located around 10km from their family home.
In Form Four, however, he became a boarder and started to achieve high grades due to hard work. Many years later, Edagwa went on to get a PhD in the United States, and is now a pharmacology professor at University of Nebraska's Medical Centre.
He is also part of a team of scientists who may have just found a cure for HIV. Working with fellow scientists at Temple University, located in Pennsylvania, the team recently successfully eliminated the virus in mice.
They used gene editing technology to cut the HIV genes out of infected cells, combined with a laser treatment to eliminate HIV DNA from the mice's genomes.
Evidence of the research was published in the scientific journal Nature Communications. The discovery has a huge potential to change sub-Saharan Africa.
Almost 20 million people in East and Southern Africa, amongst them an estimated 1.5 million Kenyans, live with HIV. Another 380,000 of our fellow citizens have been killed by Aids.
If untreated, Aids destroys the immune system and leads to death. Many of us have witnessed the ravages of the disease firsthand.
Maintaining the health of our nation is one of the key factors that will help us achieve Vision 2030, including reaching the status of a middle income economy. Most people with HIV/Aids suffer greatly. Everyone has a right to good health.
Close friends
Needless to say, HIV/Aids is a great burden on the healthcare system, and subsequently, our national economy.
One of the pillars of the Big Four, universal healthcare, allocates a significant portion of money to dealing with this.
A great deal of the budget flows into the treatment of Aids patients, some who are unable to work. They sometimes also need close friends and family members to serve as their caretakers, thus making them also unable to take part in economic activities. That is why individuals such as Dr Edagwa serve as a great source of national pride and as role models to their compatriots.
With hard work and determination, Edagwa shows us that Kenyans can reach far and become global leaders in their fields.
While this research is taking place in American universities, the Kenyan battle against HIV is also making strides right here at home.
President Kenyatta recently set aside Sh4.5 million to develop and distribute a locally invented gel that eradicates HIV.
A team of scientists at the Institute of Primate Research (IPR) in Nairobi announced in June the gel is ready for clinical trials.
If they are successful, the product will become the world's first HIV microbicide to be commercialised.
The Government grant will be used in part to encourage the use of the gel in an entrepreneurial capacity, bringing together doctors, academics and marketing professionals to introduce the product to the public.
If successful, it could serve as a model to turn many other scientific innovations by Kenyans at the IPR into commercial products.
Kenya is poised to become a great leader in African medical innovation, an optimistic outcome of the many challenges we have faced historically as a low-income country.
The President's decision to allocate money for the purpose of research and marketing medical innovations is just what we need to come up with homemade solutions for the medical and economic challenges that we face.
With teamwork, the academic and business communities can use the support they readily receive from the government to contribute to our development goals.
In this current climate of growth and innovation, guided by the President himself, the potential is big. But we have to work hard to achieve it, just as Edagwa did as a young child in Isitsi. His groundbreaking research will be a great benefit to the nation that gave him life.
Mr Machio is a Human Resources consultant