Ending corruption calls for collective effort by Kenyans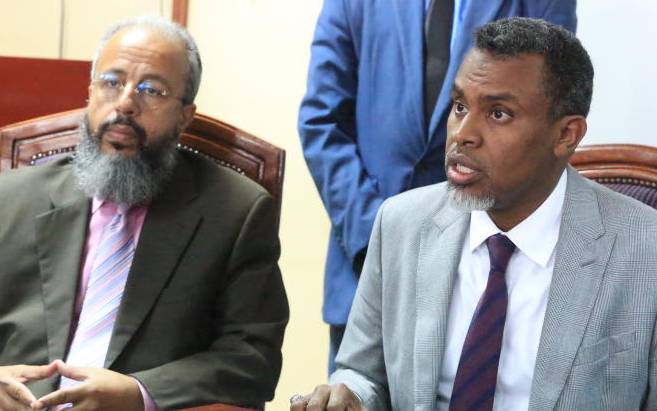 As we begin the new fiscal year, there have been discussions regarding the budget. Criticism has been focused on taxation levels and foreign borrowing, as well as the restructuring of civil servants' salaries.
While there is some justification in the concerns raised, it should be remembered that these measures are in place to deal with our budgetary challenges in the most effective way. We should, however, not forget that the major issues that impact negatively on our economy are greed and corruption. If we solve these, everything else will fall into place.
All of us have faced corruption in one form or another. On a small scale, it could mean being stopped at a police checkpoint and being forced to pay a bribe for no apparent reason. On a bigger scale, greed occurs when large portions of government budgets are not accounted for.
That's why President Kenyatta's anti-corruption campaign is important if the country is to attain middle income economy status. Hence, a government bogged down by corruption cannot be tolerated.
Equality and prosperity are therefore synonymous with transparency. It is the duty of each and every Kenyan to speak up against corruption and stand in support of Uhuru's campaign to end it.
The last fiscal year was as leaky as those before it, with large amounts of unaccounted for public funds. What has changed, however, is the level of awareness. More and more light is being shed on corruption scandals; a culture is being changed.
Choppy waters
Kenya is slowly finding the right path. It is a slow process because corruption is strongly ingrained here, and it will take a long time to change. Turning a ship in choppy waters takes time, but it is a struggle we must not give up on. It is a national struggle.
According to Auditor-General Edward Ouko, the National Treasury was unable to account for Sh8.2 billion during the last fiscal year, which was part of the Sh40.3 billion allocated to grants and transfers to various government entities. The National Assembly claims that Sh34.1 billion was disbursed to semi-autonomous government agencies.
However, there are only records of Sh25.9 billion having been received by these agencies. As a result, the accuracy of the allocation of billions of shillings cannot be confirmed at this point.
The good news is that this is being discussed in the open, and officials who support the anti-corruption campaign are working tirelessly to find answers.
The Arror dam project in Rift Valley is designed to improve food security, conserve forest territory, supply energy to residents in the area, and improve their overall quality of life. These kind of ambitious projects are essential to our development goals. Their successful implementation, however, is hindered by officials who see them as a means to make personal profit at the expense of the projects.
Development projects
Mr Ouko pointed out that despite an advance payment of Sh4.2 billion, earmarked for the construction of the dam, there is lack of evidence that construction has actually begun. It is not even clear to whom the money was paid, when, and which individual gave the okay for the money to be paid.
Even more troubling is the fact that there is no evidence of an environmental impact assessment report ahead of the project. It is a point of national pride that the nation is profoundly concerned with sustainability. All of our development projects aim to take environmental factors into account in order to make sure that they are worthwhile investments for future generations.
Thankfully, now that more public coverage highlights these budgetary discrepancies, it will be impossible for this project to go ahead before we get some answers.
The Bible tells us in Luke 12:15, "Watch out! Be on your guard against all kinds of greed; life does not consist in an abundance of possessions." I call upon Kenyans in every industry and at all levels of power to keep this message in mind.
The more we allow ourselves to be carried away by the culture of greed, the more this kind of behaviour will get entrenched.
It is our duty as virtuous and honourable citizens to support the President campaign to end corruption for Kenya and for our children.
Ms Munuhe studies International Relations, University of Nairobi.