The true worth of a billion Kenya shillings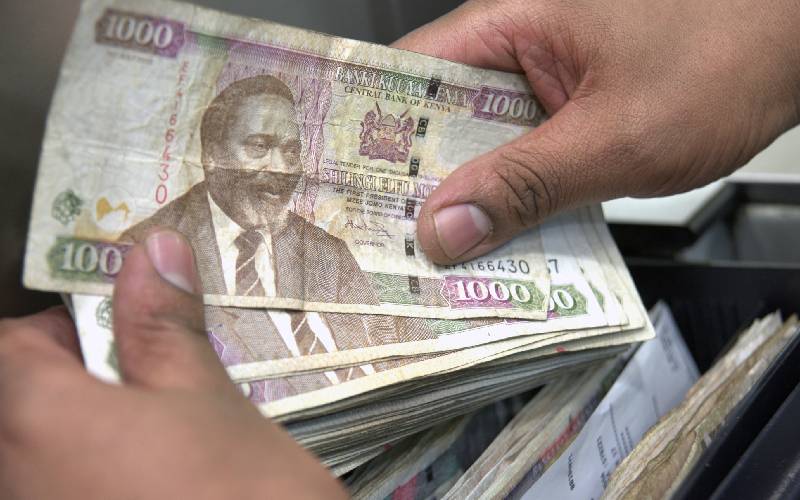 What is one billion Kenya shillings worth? I have been struggling to comprehend what the hullabaloo on the x-billions corruption is all about, given that often, it leads to no serious prosecutions of high end culprits.
It's the middle and lower class fellows who are quickly summoned, judged and often found guilty. Then they are exposed to public ridicule and that is the end of the story.
Of late, cases involving millions of shillings are beginning to look like those committed by petty offenders. The big thing in town now is billions.
Of course, we know that currency value changes by gaining or losing. Regardless, we know that at some point in the 1970s, Sh100 would be enough to pay mid-level school fees for a year.
In the 1980s, it was bus fare from Nyalgunga to Nairobi.
In the 1990s, Sh100 would only buy you food worth a reasonable dinner for two persons – for anyone, but Kileleshwa folks. By year 2000 and beyond, Sh100 would be a one-way ticket from somewhere in Ruiru to Nairobi CBD.
Today Sh100 is end-month change for a waiter in some dark corner joint. So, we do understand that a million Kenya shillings of the 1990s will not have the same value same as today. But, surely, jumping from millions to billions is indeed 'leapfrogging' our economy.
Mind boggling
Even those of us who still think a million shillings is quite some cash to actually own, a billion, if quantified in terms of its worth is mind boggling. Let us imagine for a moment the gods sleep on their job and I win Sh1 billion lottery.
The media will want to know what I can possibly do with it. Here is my plan.
A billion Kenya shillings is equivalent to 999 million plus one million. Call it a thousand millions.
If I run an organisation where an average gross salary is Sh100,000, it means I can pay 10,000 workers a month. Well there are very few organisations in a country like Kenya that employ that number of workers.
So let us say I pay 500 workers Sh100,000, costing me 500,000 million a month. Whatever work they are doing must be having returns at least worth my expenditure. I still have Sh500 million. I can pay for 16,667 university students an annual fee of Sh90,000 each per year.
This example shows that if a person gets away with one billion Kenya shillings from the taxpayer, 500 persons earning about 100,000 shillings a month will survive empty handed, and about 17,000 students denied annual government sponsorship.
Whole year
But, pray, if this money goes to one person's account, what can one not do with it? To conduct a political campaign rally where dishing out 100 bob is the big thing for the unemployed youth, it means a candidate can run a whole year dishing out money at a constituency level and still service personal bills without a pinch.
Now, based on this basic example, one wonders why will conducting a national census take billions? Why does the general elections cost billions? It would be good to have actual breakdowns so we know why the billions are necessary.
It is difficult to imagine that a government that has many functional systems such as provincial administration or education system requires billions to count its citizens.
The point is, Kenya is not poor. Our young people can get reasonable jobs without losing their dignity if only we close corruption taps.
Now that we talk about billions, if medium-sized organisations had a billion annual budget we probably will lack manpower in this country.
Unfortunately, even the informal sector is riddled with corruption because the culture of circumventing the law permeates every sector and every system operational in this country.
Our billions every-day economy with a trillion something annual budget should make us a very proud country if indeed it were to trickle down to the youth.
Dr Mokua is Executive Director – Jesuit Hakimani Centre