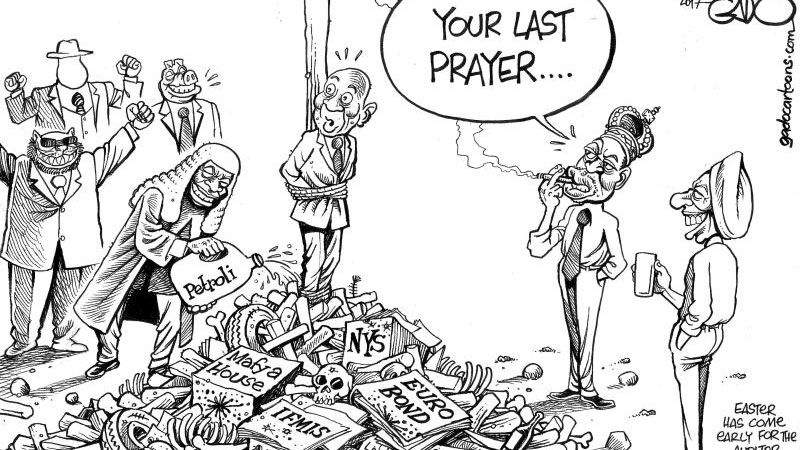 More than 2,500 years ago, in the 5th century BC, the ancient Chinese military strategist Sun Tzu wrote
The Art of War
, still considered to be perhaps the seminal work on the strategy and tactics of warfare. Over the prevailing centuries, Sun Tzu's thinking has provided counsel and guidance to top leaders across a range of fields. In Kenya, soon after being elected for a second and final term, President Uhuru Kenyatta announced that he was undertaking a new war – the war on corruption. For all that is at stake, I consider this something akin to a military warfare.
Hard-fought and dynamic
SEE ALSO: Leaders' conduct proves contempt for integrity laws
In order to succeed, this battle must be as strategic, hard-fought and dynamic as any military campaign. Therefore, I thought it wise to look at some of the wisdom of Sun Tzu and to see how it can be applied to this upcoming battle. I will focus on three main lessons. "All warfare is based on deception" One of Tzu's most well-known teachings surrounds the centrality of ensuring your opponents are not aware of your actions before you move. Tzu explains that, "When we are able to attack, we must seem unable; when using our forces, we must appear inactive; when we are near, we must make the enemy believe we are far away; when far away, we must make him believe we are near." This of course also stands true in the anti-graft fight. If corrupt individuals and institutions are aware of what is being planned, they are better able to take defensive measures, hide their ill-gotten gains and even flee the country before being arrested.
SEE ALSO: Nigerian official collapses during televised Niger Delta corruption hearing
Indefatigable DPP
This is why many of us were delighted at the appointment of Noordin Haji as to replace KeriakoTobiko as Director of Public Prosecutions. Haji, previously Senior Director of the National Intelligence Service is an outsider to the corruption fight, and therefore, unpredictable. Coming from the intelligence community, he will not follow the standard playbook that had been tried and failed before. The swift arrest of former Kenya Power boss Ben Chumo and others over 'economic crimes', for example, will be seen by opponents as an unexpected move that will keep the guilty on their toes. "Begin by seizing something which your opponent holds dear" To be credible, any corruption fight must not only seek to arrest and imprison the guilty, but must also target their ill-gotten gains. Otherwise, not only will the money stolen be gone forever, but people will be prepared to risk jail in the knowledge that upon their release, they are free to enjoy the fruits of their crimes.
SEE ALSO: Kenya Power: How the lights dimmed on a monopoly
It was therefore excellent to read of the deal signed between Kenya and Switzerland last week that clears the way for the recovery of assets acquired through graft and stashed in foreign countries. With its central position in the world banking system, the acquiescence of Switzerland to return stolen funds to Kenya poses a big challenge to those seeking to hide and protect their stolen assets. The first assets to be targeted are said to be thosestolen through the Anglo-Leasing scandal and hidden in Switzerland, with Sh200 million already frozen by the Swiss. The potential upside to this is huge, especially when one considers that Switzerland recently returned $1.2bn of stolen funds to Nigeria. "A leader leads by example, not by force." Of course, the third and arguably most important component of any effective campaign, military, political or in this case, anti-corruption, is to lead by example. The Israel Defence Forces, one of the most effective armies in the world, attributes its success in part to its ethos of leadership from the front. "Follow me" means a commander must always march in front of his soldiers.
Leading by example
President Kenyatta has taken this spirit to the anti-graft fight with his commitment to leadership by example. Perhaps the most well publicised element of the anti-graft fight to date has been the announcement that all government officials will undergo lifestyle audits in which they will have to account for their wealth. Crucially, Mr Kenyatta stated that he and his Deputy, William Ruto, will be the first to undergo these audits, which will go a long way towards ensuring their effectiveness. Sun Tzu would approve. For millennia, Sun Tzu's
The Art of War
has helped guide leaders defeat their enemies. By applying these principles to the anti-graft fight, I am confident that President Kenyatta will be empowered to defeat the most potent and dangerous enemy Kenya faces today.
Naisula Lesuuda, Samburu West MP