Endless murders show we have an inept leadership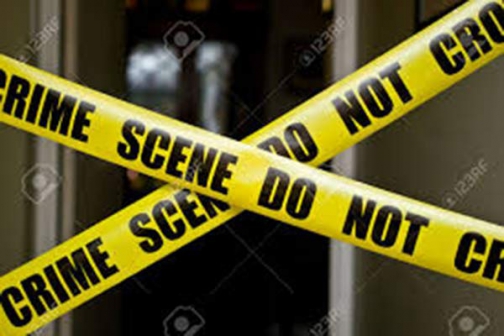 Suppose a host on a live children's programme suddenly whipped out a hitherto concealed machete and decapitated several children before he or she could be stopped? What doubt about such a person's guilt could possibly exist?
Apart from the video footage, tens of thousands of witnesses to the grisly crime, many of them adults, would exist. Would not a trial be a sheer waste of time? If police were called to the scene, why would they not be justified to shoot the TV host turned criminal dead?
Properly trained police officers would refrain from this instinct that would no doubt overcome most of us, because police are trained to be objective. Even in situations where police catch somebody red-handed committing a crime whose known legal penalty is death, they are trained to apprehend and have such a person charged before a court of law. Force is a reserve tool and lethal force is an option of last resort. In theory at least, that is how it should work.
In human history, there has not been a general acceptance of the concept of a right to life that is innate to individuals rather than granted as a privilege by those holding social and political power.
In Kenya, while the Constitution supposedly guarantees our right to life and ostensibly safeguards it from arbitrary deprivation, the predatory instinct of our police officers continue to override their training with alarming frequency.
It is entirely irrelevant that the people who are being murdered could be criminals themselves. What's more, the evidence often shows that the primary motivator for killer police is not law enforcement but rather settling personal scores.
In the latest killing, Fredrick Ngandi Musyimi, 25, was killed in cold blood on his hospital bed in Mwingi. In a case that belies belief, Mr Musyimi, a hawker in Kitui town, had been picked by four men claiming to be police officers, driven along the Mwingi-Garissa highway, shot multiple times and left for dead.
He, however, had survived the initial shooting and on realising he was still alive, his assailants tracked him down to the hospital to finish the job. Reportedly, 17 bullets were pumped into his abdomen.
Still in the month of August, Jared Otieno Agalo, a jua kali artisan in Shauri Moyo, was shot by plain-clothes police officers first in the arm. He tried fleeing into a bar where he had been drinking but was dragged out and shot a further three times in the chest.
Job Omariba fell victim to police executions too. His body was discovered at the Machakos District Hospital mortuary where it had been lying for eight days. Omariba was a nurse at Cottolengo Catholic Mission Hospital and owned butchery in Meru. He went missing in Nairobi on August 21. A police officer had claimed that he was linked to theft of five goats which had been sold at his butchery.
The reason why these sorts of murders continue to happen, is that the perpetrators know well that nothing of consequence will ever befall them.
The Inspector General of Police also knows he will serve his full term. The Independent Police Oversight and Authority that is supposed to tame some of this vices in the police service have themselves become a target. The Cabinet Secretary in charge will never resign.
While President Harry S Truman had a sign on his desk that declared 'the buck stops here', our President has nothing of the sort and is himself known to play the blame game.
The culture of unaccountability running from the highest office in the land ensures that there is an air of impunity hanging heavy over the entire country.
Until we have leaders who will bring cabinet secretaries and police commanders to task, we will continue to be slaughtered like lambs while those who have the power to stop such things continue to take "working holidays".