Voters need civic education before August 2017 elections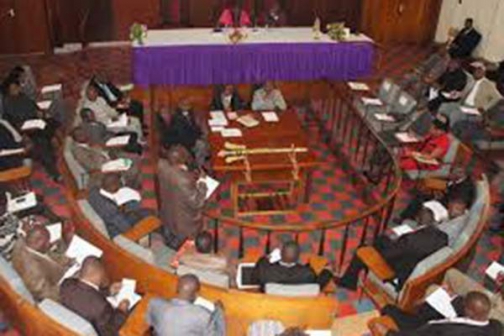 One of my earliest encounters with the five-yearly African political carnival we call elections was when I was a small boy.
Elections back then were a one-party affair; actually a formality to vote back the president (unopposed) and to largely endorse the ruling party's choice of MP and councillor. To us small boys, the chanting, whistle-blowing and invectives hurled on humongous loudspeakers was an entertaining distraction.
We stopped following earthmovers working on the roads, or gawking at the OTC buses zoom through the village paths, raising a glorious cloud of dust that sent villagers plunging into maize plantations to let the speeding monsters pass, to watch the 'madness'.
There were fuel-guzzlers, but in the mould of creaky pick-ups and land rovers, whose shame of peeling paint was conveniently masked by black-and-white posters with mugshots of the contestants smiling sheepishly next to the president's.
The vehicles were packed to overflowing with bleary-eyed humanity, screaming themselves hoarse above the ubiquitous loudspeaker on top of the driver's cabin.
It was such a spectacle watching these beat-up junks, chased comically by hordes of none-too-sober vagrants. There were occasional fisticuffs when camps of rival candidates bumped into each other, which we cheerfully watched from a safe distance.
I remember one case of a man who used to sell chicken at the local market but who temporarily stopped hawking cockerels to campaign for a man running for MP and who no one had ever heard of before.
Our chickens-seller turned-chief-campaigner was the head of a team whose job was basically shouting bad things about rival aspirants even at the witching hours of the night and waxing lyrical about 'boss'.
The campaign teams were also, I heard, tasked to warn the villagers of dire consequences if they did not vote for the moneyed man from Nairobi whose manifesto no one had seen. To be honest, no one seemed to know or care about such things as manifestos.
The chief campaigner would every morning get cash from 'boss' to keep the campaign high on cheap brew and, again I heard, illegal smokables.
In short, I am saying even adults did not seem to know the point of having elections. Besides high illiteracy levels, no one could really trust this democracy thing.
Fast forward to 2016. As we head to the polls, and though we are more educated now and even know we are supposed to elect leaders to go and ensure our tax money makes life better for us, we are in a different kind of darkness. First, tribal politics.
This became clearer this week when MPs voted to delete a clause in the joint select committee's report that sought to stop mass defections of those who fall by the wayside in the often chaotic party nominations.
And you can't blame the MPs. They know while there is the option of contesting as an independent candidate after missing your favourite party's ticket, they know Kenyan voters blindly vote for the party that is 'popular in our area'. Remember the late Kanu hawk Joseph Kamotho saying even a dog would have won on a Narc ticket in Murang'a in 2002? Yes, we are still in that forest. We care little about manifestos and seldom assess aspirants, but wait for 'our party leader to give us direction'.
Secondly, after the 2010 Constitution was passed which changed the job of the National Assembly and the ward representatives from 'bringing development to the grassroots' to making laws, we still want MPs and MCAs to tell us what projects they initiated, prompting them to push for CDF and ward development funds, which even an illiterate person knows are illegal in the new constitutional order. That is why I think we need massive civic education before August next year.