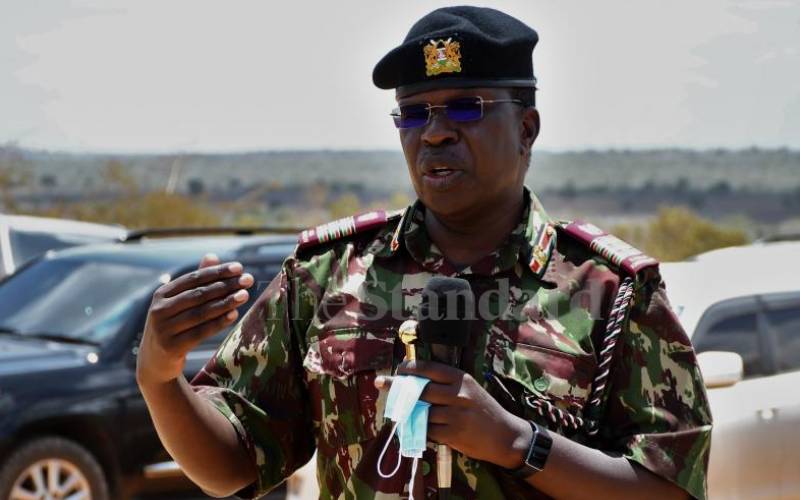 Coast Regional Commissioner John Elungata has said the government will not hesitate to launch another security operation to flush out criminals from parts of Tana River County.
The warning comes amid claims that groups of youth were being recruited and radicalised at Miticharaka area of Tana Delta sub-County to unleash tribal clashes.
Elungata toured the sub county on Tuesday and said more police officers could be deployed to flush out the inciters, radicalised youth and their parents.
He had toured Mandingo area for the ground-breaking ceremony for construction of the Handaraku chief's office, and warned that parents of radicalised youth would not be spared.
Handaraku is a new location and the construction of the chief's office is funded by Garsen National Government Constituency Development Fund.
Elungata said that those who teach the youth bad things or incite citizens against others were committing a treasonable offense.
"Those who are radicalising the youth at Mitcharaka, aren't they your children? If you don't report those cases, we shall conclude that you are the one who sent them," he told the parents
"Those who are doing so should stop because very soon we are constructing a police station there and those who are doing so will be arrested because they are doing treason."
He said the government was forced to conduct rigorous screening before issuing national identity cards to the locals because of the criminal elements living with them.
Reports of suspected training of the youth at thickets around Miticharaka area first revealed by Kipini West MCA Musa Wario.
"There are some elements who want to bring problems. They are radicalising the youth and we are requesting that a police station be constructed there," he said.
Garsen MP Ali Wario requested the government to demarcate more administrative areas such as locations and divisions saying the sub-county was big with few administrators.
"I request that Assa Kone should be a division since it hosts the Galana Kulalu Food Security project and the Tsavo National Park," he said.
Residents complained about delays in issuing identity cards.