Four police officers to know their fate in Briton's murder case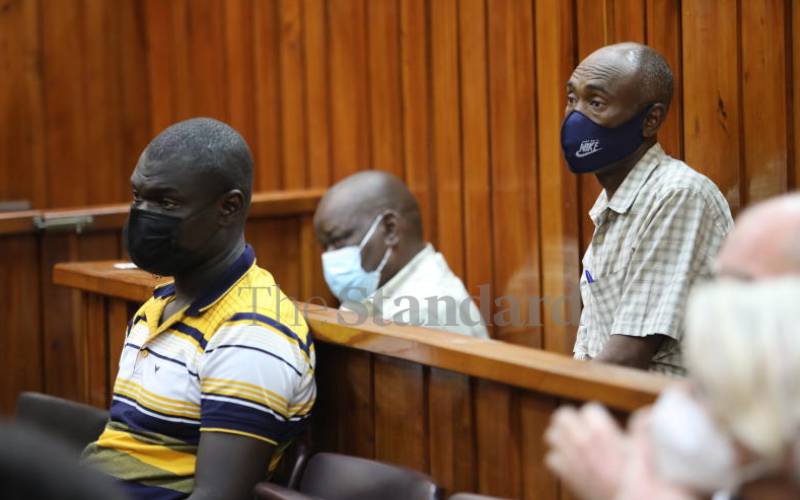 A Mombasa court will today rule on whether suspects in the murder of a British aristocrat nine years ago will walk free or be convicted.
Four police officers have been charged with the murder of Alexander Monson while he was at Diani police station in Kwale County.
The suspects are retired Chief Inspector Charles Wang'ombe Munyiri, Sergeant Naftali Chege, John Pamba and Ishamel Baraka Buluma. They denied the claims that they killed Monson on May 19, 2012.
Justice Erick Ogola from Eldoret is expected in Mombasa to deliver a landmark ruling in the high profile case.
Justice Ogola started hearing the case in 2018 following a recommendation by a magistrate who presided over an inquest into the cause of death of the Briton.
His father, Lord Nicholas Monson, arrived in the country on Saturday to witness the court's verdict.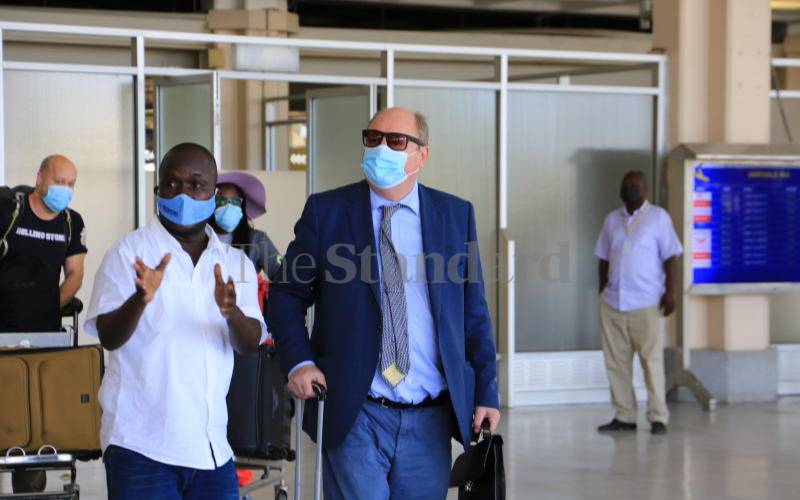 He is on record having rejected the first conclusion of the police inquest at a court in Kwale, which absolved the police from any wrongdoing.
Following relentless diplomatic pressure and petitions by rights groups, including the Independent Policing Oversight Authority (IPOA) and Lord Monson, the state instituted a judicial inquest to establish the circumstances of the death.
Lord Monson's spirited effort between 2013 and 2014 to find the killers of his son after the first inquest failed to pinpoint the suspected killers. The state then ordered IPOA to handle the matter.
The judge is expected to give his verdict after listening to 32 witnesses presented by the prosecution.
Chege had claimed that the injuries which led to the death of Alexander might have been inflicted by a bouncer at Tandori bar in Daini.
Chege, who was in the Tourist Police Unit, recalled how he arrested Alexander outside Tanduri Bar on suspicion he was smoking bhang.
The accused maintained that since the bouncer was the one who raised the alarm about the behaviour of Alexander in the club, it would have been fair if he was called to testify.
"I went to where Monson was in his car after the bouncer pointed at him as the one who was smoking bhang. When I approached Monson's vehicle, I saw him smoking a roll of bhang which I snatched from his mouth," said Chege.
Chege denied assaulting the deceased while in his custody and insisted he booked Alexander at the Diani police station when he was healthy and had no injuries.
"I do not know how Alexander sustained the injuries because at no time after his arrest did he complain of any injury, and if there was any, I could have launched an investigation to know who caused it," Chege argued.
But he could not tell how the deceased phone and ATM card disappeared from the police station.
Others who testified included Monson's co-accused Andrew, who confirmed that Monson was jovial and in good health at the time of the arrest.