Kaya shrines holding together coastal forest cover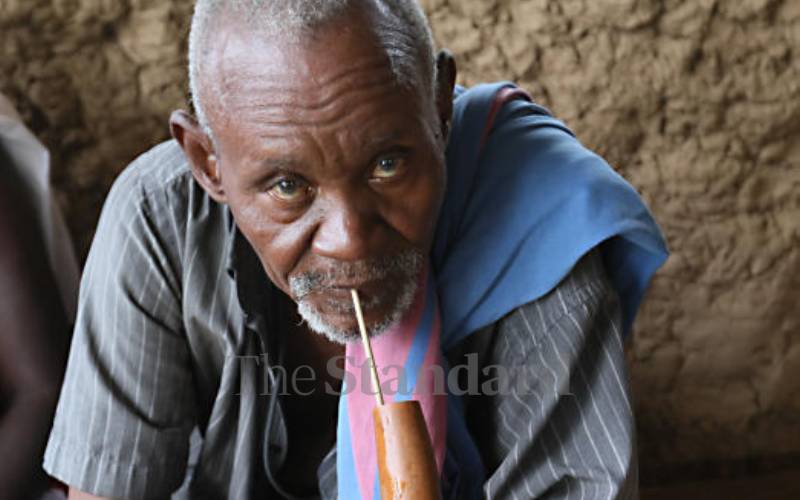 Kayas or traditional shrines among the Mijikenda have for a long time remained holy places where people worship and offer sacrifices to the gods.
Some of the predominant sub-tribes among the Mijikenda have remained custodians for the Kayas, home to thick Coastal forests which provide ample cover for nature and the biodiversity inside the region's forests.
While Kenya has dwindling forest cover, actually the second last smallest cover in East Africa, the strong cultural beliefs among the Mijikenda have ensured the continued existence of coastal forests where the Kayas are. But this is changing.
Jimbi Katana, a historian and former curator at Fort Jesus in Mombasa, explains that originally the Mijikenda holed up in the Kayas with "primary, secondary and tertiary Kayas where our forefathers lived. To date, there are some 40 Kayas that are protected by law in present-day Kwale and Kilifi counties.''
Each Kaya, says Katana, has its own Council of Elders who are custodians of the shrines.
"Every Kaya forest has two types of shrines, the vigango shrine and the main shrine that is respected and only accessible to the community elders," offers Katana, and "access to the forest is limited to the elders and outsiders who desire to access the forest must pay a fine to cleanse the forest after they have visited it."
Mzee Ganda Kagumba, one of the Kaya elders in Kaya Ruruma in Rabai Constituency, Kilifi County says that they have been keen to ensure that the sacred Kaya forests remain intact.
"We thank the government for seeing the importance of Kayas and aiding in securing Kaya forests lands that have remained virgin for some time now. We are particularly grateful to organisations that have chipped in financially to help us erect fences around the Kaya Ruruma and prevent would-be grabbers from encroaching on it,'' Mzee Kagumba said.
Katana said the National Museums of Kenya has been at the forefront in ensuring the Kayas are preserved for posterity.
"Since the Kayas were ancestral homes for the Mijikenda, they have a rich history that must be safeguarded at all costs if preservation of cultural heritage is to be observed,'' he said.
As Kenya seeks to reverse and increase its dwindling forest cover, the conservation of Kaya forests remains key to the initiative.
Deforestation has been a huge problem in Kenya with officials from the Kenya Forest Service, often being blamed for aiding illegal timber rackets to operate inside government-protected forests.
In 2018, the Ministry of Environment, Forestry, and Natural resources banned logging and tree harvesting and fired several KFS officials over alleged involvement in the illegal timber rackets.