Mombasa County receives 14 high-end ventilators from the US Government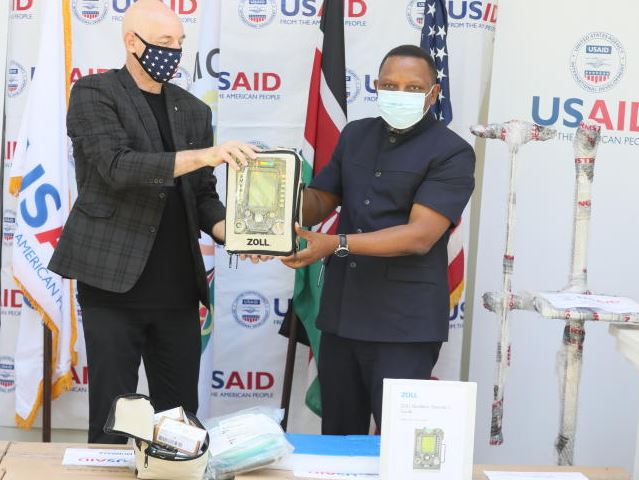 Mombasa County Government has received 14 new state-of-the-art ventilators from the US government.
The donation was made through the US Agency for International Development (USAid) to assist in the fight against Covid-19.
While thanking the USA, Mombasa Governor Hassan Joho said yesterday his administration will be prudent with the donation to make sure it comes in handy in saving lives. ''This donation is timely and will be utilised well for its intended purpose,'' said Joho, who spoke via a video link to the USAid delegation that had visited his office.
Joho, who spotted an arm sling, told the USAid delegation that he was resting at home on his doctor's advice after he suffered a knock on his arm while training at the gym.
The 14 ventilators are part of a donation of 200 ventilators made after President Uhuru Kenyatta requested for assistance from the US.
Mombasa County Deputy Governor William Kingi, who received the donation on behalf of the governor, urged Mombasa residents to take Covid-19 health protocols seriously as the country was witnessing a second wave of infections.