Of police brutality and assemblies that house corrupt, numb cowards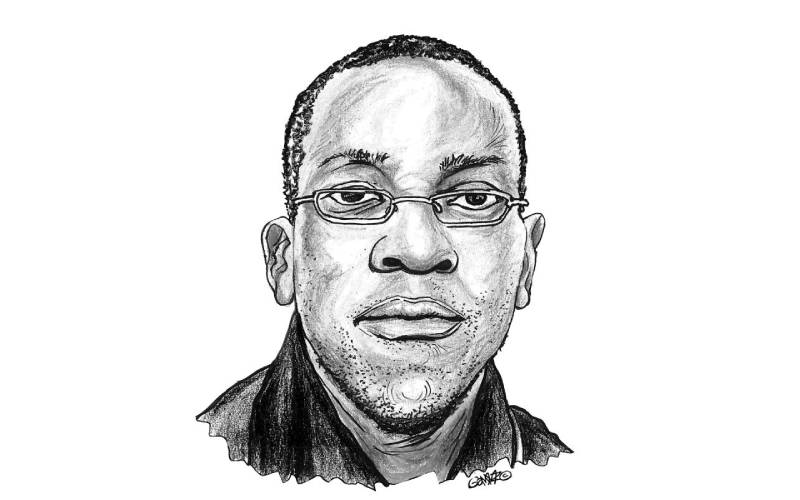 Law and order. For the past three weeks, there has been a hue and cry over brutality of Kenya's police officers who never seem to hear the wailings of parents and the public in general.
There are large sections of Kenyans who would want police officers called out for murder, and rightfully so, for, their explanations how people in their custody end up dead, are always unsatisfactory.
Unsatisfactory is not even the right word considering that they never give meaningful reasons, and their promises of investigations are just routine and lame excuses to cover their tracks.
If ever they were meaningful, only the cries of people in their custody would have ended, and not their lives. The echoes of the police voices promising action meet the cries of families whose loved ones have died under mysterious circumstances in police custody or through their actions.
Police brutality, a term which police officers, and the larger governance structure have accepted as an integral part of law enforcement, is as old as corruption in Kenya's Parliament.
There are numerous victims whose scars tell the sad story of what happened to them when they got arrested. For the unlucky ones, graves are the evidence, and legion are grieving relatives nursing the pain of losing their kin without knowing what transpired, or what crimes they committed that death had to be the punishment.
Kenyans have spoken about police brutality for several years. Long before the promulgation of the 2010 Constitution, the protests over the high-handedness of security agencies were legion.
The Constitution was changed, but sadly, the policing situation has got worse if you look at the conduct of police officers from the time restrictions were put in place to curb the spread of coronavirus.
It has been a painful 18 months for Kenyans. Battered by the economic effects of the pandemic on one side, and brutal police officers on the other over infractions and not heinous crimes.
A lot of tears have been shed over the actions of police officers. A lot too has been said about their training. There are Kenyans who have said that like tens of millions who are battered by a tanking economy, times are lean for them too, and that has affected their mental health, and made them violent.
Ironically, in Kenya's governance structure, the people with serious mental disorders are in Parliament and county assemblies where they are cushioned from the vagaries of a poor economic situation because they thrive in corrupt deals.
Had they been healthy people who are not numb, and that rhymes with dumb — people with feelings — they would have rescued Kenyans from the brutal men and women in blue, through legislation that would instil discipline and heavily punish officers who violate social order.
Instead, the last security-related legislation they passed, and thumped their chests afterwards, emboldened the police to be more violent. But when they, the same people who pushed for the oppressive legislation to be passed, become victims of the police, they run to Kenyans on social media to wipe their tears with comforting words.
Talk about cowards!
They are very good at quoting a Constitution they never fought for, and forget that one of the main issues for the fight for a friendlier Constitution, was police brutality. The constabulary as it were, was seen, and several incidents proved it, as a force so excessively and needlessly powerful because it was being misused to brutalise, maim and kill innocent citizens.
The Executive was the misuser, so to write, and the police would be unleashed on anyone deemed unfriendly to the powers that be.
Despite its motto of Utumishi Kwa Wote, it was doing the work of a few, the elite, while the majority whose property and lives they were supposed to protect were their main victims.
With the 2010 Constitution, it was thought that the officers would be humane, considering that the institution even got a softer name, Service instead of a Force.
A body to check its conduct and excesses was also instituted in the form of the Independent Policing Oversight Authority. All that was done in the hope that Kenyans would feel safe to run to a police officer from a gang of thugs, instead of the other way round.
Whenever Kenyans cry because of police officers, their bosses issue denials, promise they will investigate and vow that the officers found culpable would be punished.
Few officers have had the book thrown at them, but the brutalisation of Kenyans has not stopped.
That needs to stop, and protests by ordinary Kenyans alone will not help. Elected representatives will have to come up with legislation that stipulates how officers are trained to how they deal with the public, and prescribes punishment.