Kiambaa MP-elect Njuguna Wanjiku recounts kidnap ordeal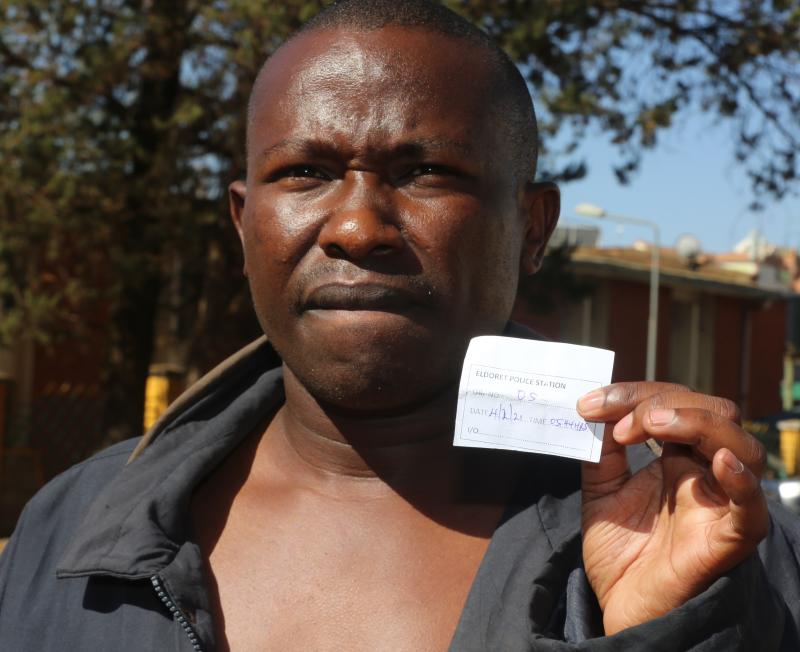 Kiambaa MP-elect John Njuguna Wanjiku hit the headlines after United Democratic Alliance (UDA), a party linked to Deputy President William Ruto, handed him the certificate for the by-election.
The 36-year-old non-starter evangelist-turned-politician rose to fame as Ruto's Tangatanga MPs pitched tent in President Uhuru Kenyatta's backyard to woo votes for more than two months.
Previously not a resident of Kiambaa, but now a voter and MP-elect, Wanjiku's birthplace is Gatono near Nazareth Hospital. He prides himself as the firstborn of the "wheelbarrow" movement and the hustler nation.
Having won the Kiambaa by-election after the seat fell vacant following Paul Koinange's death, his job is well cut out, coming into office just one year to the next polls.
Amid the celebrations, Wanjiku recalled his ordeal in the hands of abductors that happened in February this year while planning to host Ruto in Banana, Kiambu County.
He claimed he was arrested in Ruaka while making preparations for the meeting, then later kidnapped, blind-folded and dumped in Bantu Forest at midnight. Speaking exclusively to The Standard, Wanjiku said the assailants undressed him and robbed him of his belongings, including a laptop, and left him deep in the forest.
He untied himself from the tree where they had tied him and made his way out of the forest, where he met some mechanics on the Eldoret-Kapsabet route repairing trucks who gave him clothes. He later filed a report at Eldoret Central Police Station and Kasarani Police Station.
The case, he said, is still under investigation even as he pointed an accusing finger at a lawmaker whom he claimed was opposed to his plans to host the DP in Banana.
He also revealed that his upbringing was not rosy and this is what motivated him to join the Hustler movement, which gave him an opportunity to contest on the UDA ticket despite being young and without any prior political history. He was also not a household name.
Wanjiku said through his difficult early childhood, brought up by a mother who was not in any meaningful business or employment, he plunged into politics by accident through sheer determination.
The last born in a family of four went to Gatono Primary School before joining Thigio Boys in Ndeiya, Limuru, where his education was often interrupted because of lack of school fees. He was an active Christian Union member and at one time chairman.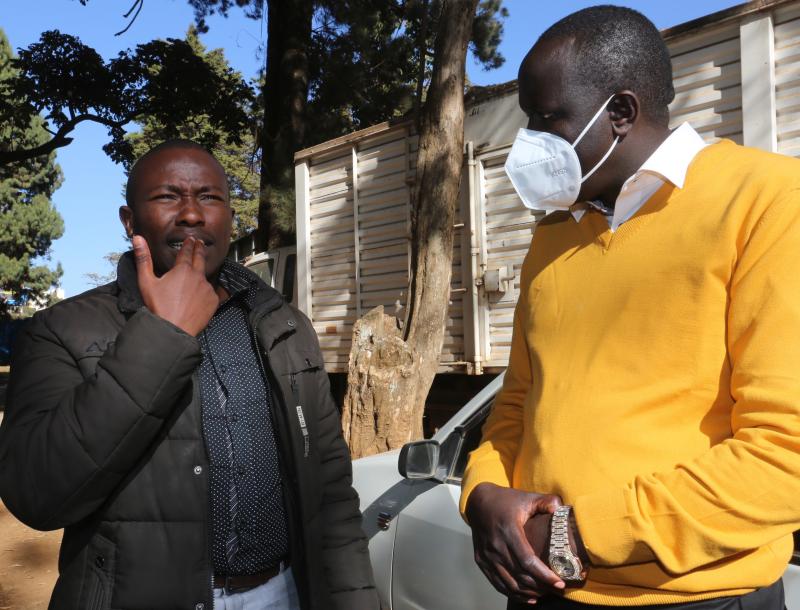 When he would be chased out of school, Wanjiku would help his mother fetch and roast chicken intestines in Gatono, Banana and Muchatha, and the little money went straight to pay his fees.
At times, when the supply of cow intestines was minimal, Wanjiku would pick tea and coffee to supplement what his mother had.
During the evening he would work at a nearby carpentry workshop and earn a few coins for his personal upkeep.
"Every moment, every minute counted in terms of looking for money for school and upkeep," he revealed yesterday.
He then secured a place at Kenya Methodist University (KEMU) and studied international relations. "I am a go-getter and nothing comes between me and what I want. I will not give up, but stay on despite the hurdles. I am still learning and I hope to get another degree as education has proved to be the only thing that can redeem us from the yoke of poverty," said Wanjiku.
The MP-elect, an evangelist with the Full Gospel Church, said he will not abandon God for anything because his triumph has come through prayer.
Wanjiku recalled his highest moments before he was declared the winner, when on the voting day, he became so emotional at the tallying centre on seeing the love of Kiambaa people. I could not believe the results posted on the UDA parallel tally portal. "I was sure of a win but the outcome hit me so hard. I could not hide my tears of joy mixed with drops of anxiety," disclosed Wanjiku.
He said there was also a low moment when a recount was ordered on the two contested polling centres because he believed there were games being played to snatch his victory.
"When recount of the votes was ordered, and bearing in mind that on the previous night we saw people pushing tables and shouting as well as the appearance of new faces not accredited, I had reason to fear. The security team did a good job in ejecting people hell-bent on causing mayhem and pull tricks," he said.
He said the hustler narrative is auguring well with Kenyans across the divide, more so in central Kenya. On the future of UDA in Mt Kenya, Wanjiku said Ruto will get over 90 per cent of the region's votes in 2022.
Wanjiku, who defeated Jubilee's Kariri Njama, said he was now looking forward to fulfill his promises to the people of Kiambaa. "I must work on the promises that I gave especially to the youth. Majority of the youth in Kiambaa are jobless and hopeless," Wanjiku said.
He added that his priority was see that the youth get a big slice of the government money through tenders, bursary, and be able to start small businesses. He also promised short courses like driving.
Wanjiku also claimed Jubilee was now history in Central. "We said during Juja by-elections that we had gone to mourn Jubilee, but we shall bury it in Kiambaa. We surely did," Wanjiku said.
He also thanked the DP for supporting him.
"He would at times just call me to say a prayer and I really felt encouraged. He also gave me financial support," said Wanjiku.