Ward reps impeach speaker again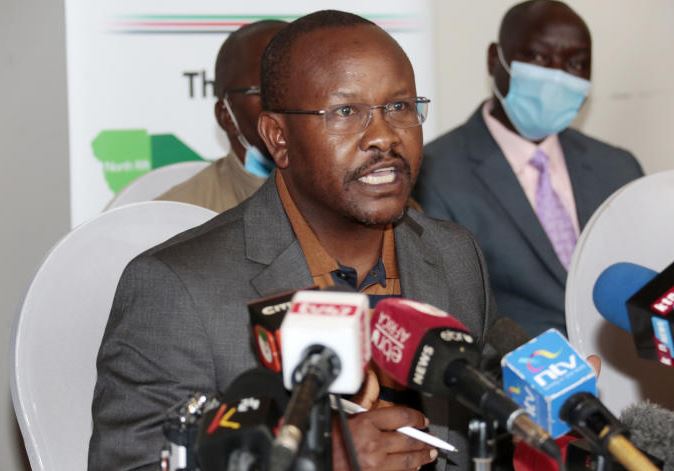 Nyandarua County Assembly Speaker Ndegwa Wahome was Tuesday impeached for a second time over allegations of gross misconduct.
Twenty-six ward representatives voted to remove him from office. Four MCAs voted against the impeachment motion.
In December, last year, Wahome survived the first impeachment motion supported by 39 MCAs after he rushed to court to challenge their decision, claiming they had failed to follow due process.
MCAs suspended
Tuesday's decision seemed well orchestrated, with the blessings of the ruling Jubilee Party that had earlier suspended seven members over alleged indiscipline.
The party had written to the clerk of the assembly notifying him of having suspended seven MCAs for violation of party conduct and indiscipline.
Following the new development, Mr Wahome now ceases to be the chair of the County Assemblies Forum.
He had been reinstated by a Nakuru court early this year after he was impeached last December.
In the motion tabled by Majority Leader Edinard Kingori, the Speaker was accused of gross misconduct, misuse of office and nepotism in the employment of staff.
Mr Kingori, at the same time, accused the Speaker of undermining governor Francia Kimemia's leadership.
But the Speaker, when given a chance by deputy chair Zackary Njeri to defend himself, termed the move as mere politics.
"We know whose hand is behind this. My hands are clean and everyone can attest that I have run this Assembly professionally since I took over eight years ago," he said.
Harsh stand
He noted that the move was as a result of his harsh stand in opposing how the county government was being run and how public funds were being siphoned.
Wahome was represented by lawyers Martin Waichungo and Mathea Gikunju.
The ousted Speaker has been at the centre of supremacy battle pitting Kimemia and a section of MCAs.
Last December, Kimemia gave his blessings to MCAs to impeach Wahome.
Kimemia called on the legislators to expedite the move, which he indicated is in the public interest.
Wahome is believed to be nursing gubernatorial ambitions for 2022.