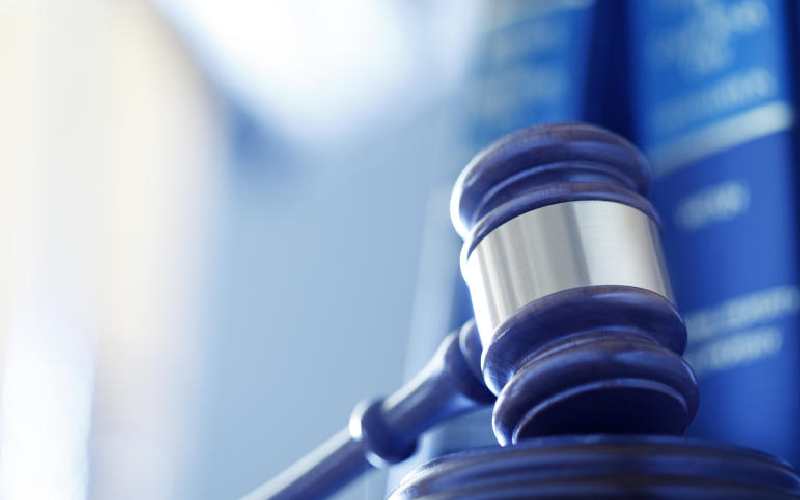 Jacob sold to his brother Esau his birthright for a piece of bread and lentil stew. At the time Esau was doing the unthinkable, he was dying, while Jacob had his golden wish, so says the Bible.
A similar scenario is said to have happened in Limuru, Kiambu County, where a man claims his father disinherited him in favour of his stepmother over a plate of food.
Francis Manyara Wairagi dragged his stepmother Lucia Wairimu Wairagi to court 23 years after his father's death, claiming she forced his dying father to transfer his land to her by dangling food to him.
The contested 4.7-acre parcel was registered in the name Wairagi Manyara. Before he died on September 20, 1990, aged 94, he transferred the property to Wairimu on April 2, 1990.
In his case before Justice Samuel Okong'o, Manyara claimed his late father was polygamous and had four wives.
The court heard that he had immediately after his father's death put up a caveat. He urged the court to order that the land be divided equally between him and his stepmother.
Manyara claimed that when his father was sick and being taken to hospital, Wairimu forced him to put his thumbprint on the instrument of transfer.
He claimed that she threatened him that unless he signed the document, he would be denied food.
Wambui denied the allegations. In her reply, she explained that her late husband gave her the contested land in 1986 in the presence of Manyara, among other witnesses. According to her, the deceased had actually given his son a bigger parcel than she got.
She argued that the case was time-barred and urged the court to lift the caveat, which had been registered against the title of the property.
Justice Okong'o threw out Manyara's case, noting that although he claimed his stepmother had used food to get the contested land, he did not have evidence nor did he tell the court that he was present when she allegedly issued the threat.
He said Manyara had not proved that his stepmother had acquired the land fraudulently or wrongly. Justice Okong'o added that it was for the deceased to come to court and say he was duped as the landowner and not his son.
"Secondly, the suit property belonged to the deceased and not to the plaintiff. It is the deceased who is alleged to have been defrauded of the suit property," the judge said.