Blow to Iria pass supplementary budget on recommendations by COB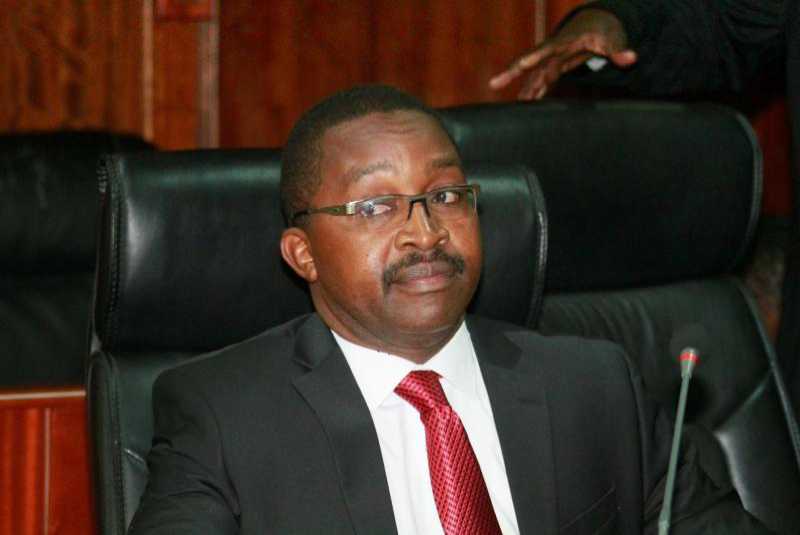 The county assembly has dealt Governor Mwangi wa Iria a major blow after it slashed allocations to his key flagship projects in the supplementary budget.
In the budget, the assembly has reduced the allocation for putting up a modern stadium from Sh25 million to Sh5 million, arguing that the function belongs to the national government.
The budget for the governor's nursery and school milk programme has been slashed by almost half, from Sh246 million to Sh130 million.
Also affected is the household empowerment/dairy budget that was slashed from Sh100 million to Sh5 million, while the ambitious heifer project under "One Home One Cow" programme suffered a blow as its allocation was reduced to Sh10 million, down from Sh30 million.
Assembly Budget and Appropriation Committee Chairman Francis Kibe, in a letter dated October 26, sought for revision of the allocations.
Kibe said Controller of Budget Agnes Odhiambo had pointed out that building the stadium was a national government function and had also vetoed diversion of departmental allocations from the approved county fiscal strategy paper.
She had also flagged the over-estimation of local revenue by Sh1 billion despite a record of under-performance by the county government in generating its own revenue as well as failure to indicate and budget for pending bills.
The CoB had also raised concern over delay to establish an Emergency Fund Bill to cater for unforeseen occurrences.
The entire education, sport and youth development budget was slashed to Sh240 million from Sh334 million.
Contributing to the motion on supplementary budget, Kimorori MCA Amos Murigi said there was need by the Executive to control recurrent expenditure that consumes the largest part of the budget.
Gaturi MCA Cyrus Kiiru warned the Executive against altering the budget, saying the move would be contested.
Mr Kiiru, who chairs finance committee, said if the supplementary budget will be altered to suit interests of the Executive, the assembly will be forced to refer the issue to Directorate of Criminal Investigations.
"The assembly had allocated Sh162 million for local travel and the same was diverted to other programmes thus reducing the effectiveness of the members in their oversight role," he said.
Kibe directed Finance and Planning Executive David Waweru to tame raising recurrent expenditure and channel more funds to development programmes.
"It has also been a concern that budgets brought for approval are not itemised as the Public Finance Management Act demands," said Kibe.
Education department intervention programmes budget was slashed by Sh19 million.
Department of Health suffered after its Sh48 million allocation on NHIF programmes was reduced to Sh2 million.
Assembly programmes got an allocation of Sh100 million for loans and grants.
In the adjustments, infrastructure and civil works projects got Sh30 million while security and fencing got Sh27.65 million.
Coffee value chain programme got additional Sh15 million from the initial budget of Sh89.5 million
Avacado upgrading programme benefited with an additional Sh10 million from the initial Sh30 million budget.