Let's do more to protect peace in East Africa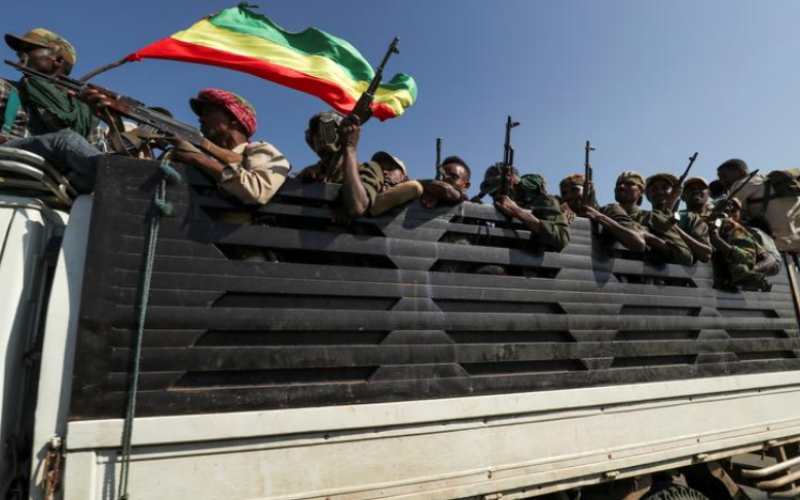 Our wise Swahili elders said a boat does not move without helpers. As responsible neighbours, Kenya should stand up and be counted as a helper to end the suffering faced by citizens of Ethiopia and Sudan.
Over a year ago, Ethiopia began a massive military offensive against forces in its northernmost Tigray region. Reports of sexual violence, starvation and lack of medical assistance point to extreme suffering for people trapped in the region, especially women and children, who often bear the brunt of war. Kenya has shown concern about the crisis in Ethiopia. On November 3, 2021, President Kenyatta called for a political solution to the political and civilian crisis. Later, President Kenyatta held a private discussion with Prime Minister Abiy Ahmed Ali and President Sahle-Work Zewde, presumably about the conflict.
A military coup in October in Sudan has led to protests by citizens, calling for a return of civilian rule. Protestors have been met with violence, and dozens have been killed and more injured. It's difficult to follow the events in Sudan due to the internet shutdown. The untold suffering calls for urgent intervention by Sudan's neighbours. Khartoum and Nairobi have long-established a mutually important relationship over the years. Kenya has offered to support Sudan as it emerges from years of autocratic rule and has initiated a transition process with joint civilian and military rule.
Kenya hosts hundreds of thousands of refugees fleeing countries in the Eastern Africa region. This act shows Kenya is concerned about citizens from the region. But more can be done to end the immense suffering that has resulted from the regional political instability.
As a member of the UN Security Council, Kenya has an important seat at the international table. On this platform, Kenya can urge the global community to prioritise discussions on Ethiopia and Sudan. This could be an opportunity for Kenya to encourage countries to pledge their support for the people of Ethiopia and Sudan and ensure peace and stability in the region.
Kenya should lead African leaders in negotiating for lasting peace in Ethiopia and Sudan. Kenya has the platform to show leadership in ending political instability in the region. Kenyans have expressed concern and sympathy for the citizens of Ethiopia and Sudan. It's time for Kenyan leaders to listen to their citizens.
It's time to show good neighbourliness practically for victims of conflict, aside from speeches and press releases.
-The writer is a communications expert