Ethiopia: The Tigray crisis – A timeline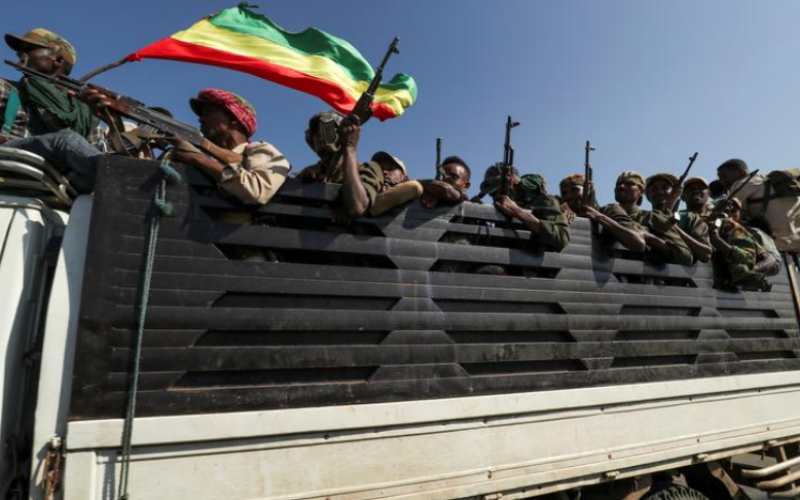 •February 1975: Tigray People's Liberation Front (TPLF) is founded
•June 1991: TPLF and coalition partners overthrow the military government of Colonel Mengistu Haile Mariam. TPLF dominates the ruling alliance, the Ethiopian People's Revolutionary Democratic Front (EPRDF)
•August 1995: The Federal Democratic Republic of Ethiopia is proclaimed. The EPRDF sweeps to power in poorly contested elections, and TPLF leader Meles Zenawi becomes Ethiopia's first prime minister. Tigrayans dominate senior ranks of government
•April 2018: Abiy Ahmed elected prime minister in a popular uprising, Hailemariam Desalegn resigns
•2019: TPLF refuses to join Abiy in forming the nationwide Prosperity Party after Abiy dissolves the EPRDF. Tigrayans complain they are persecuted in a crackdown on corruption and past abuses. Former senior military and political officials are put on trial
•August-September 2020: In the midst of Covid-19, Abiy postpones elections slated for August 21. TPLF disagrees, accuses Abiy of attempting to extend his hold on power. TPLF holds own elections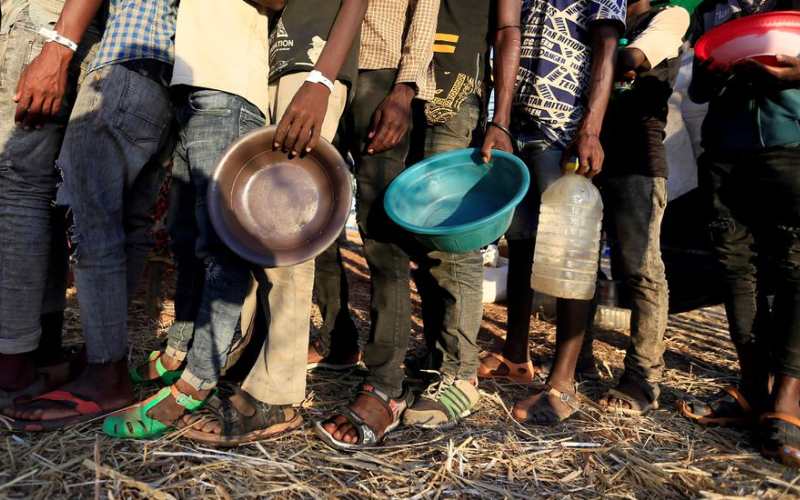 •November 4, 2020: Tensions with the Tigray region rise after the election is deemed unconstitutional; the federal government sends in troops. Tigray regional forces launch attack, claiming self-defence
•November 6, 2020: Abiy government launches counter airstrike, claims Tigray rejected mediation efforts. UN urges peaceful resolution. Sudan closes border with Ethiopia
•November 7, 2020: Parliament declares the Tigray government illegal and votes to form an interim government for the northern region.
•November 9, 2020: 500 civilians killed Mai Kadra massacre; witnesses say Tigray forces were responsible for the killings
•November 10-13, 2020: Thousands flee to neighbouring Sudan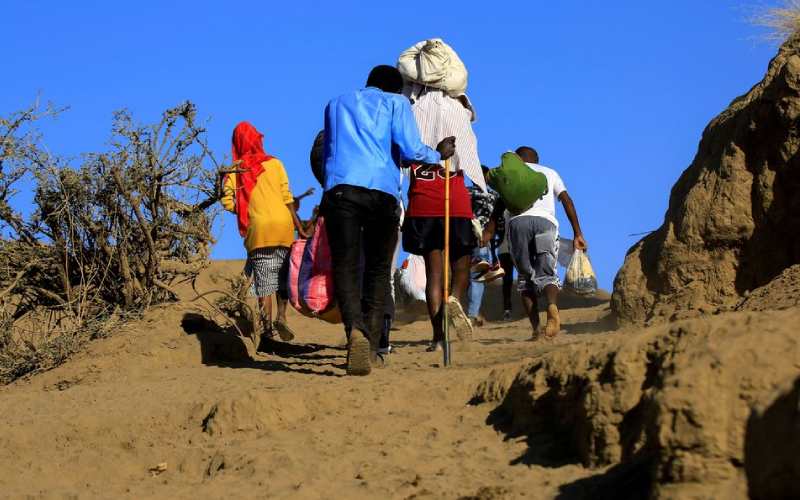 •November 14, 2020: TPLF launches rocket attacks in Asmara, claims Ethiopian government forces using its airport to carry out attacks on TPLF fighters
•November 23, 2020: Ethiopian federal forces surround the Tigrayan capital, Mekelle
•November 28, 2020: Abiy tells parliament that operations in Tigray are over and soldiers control Mekelle
•November. 28-29: Eritrean troops kill hundreds of people in Axum, according to Amnesty International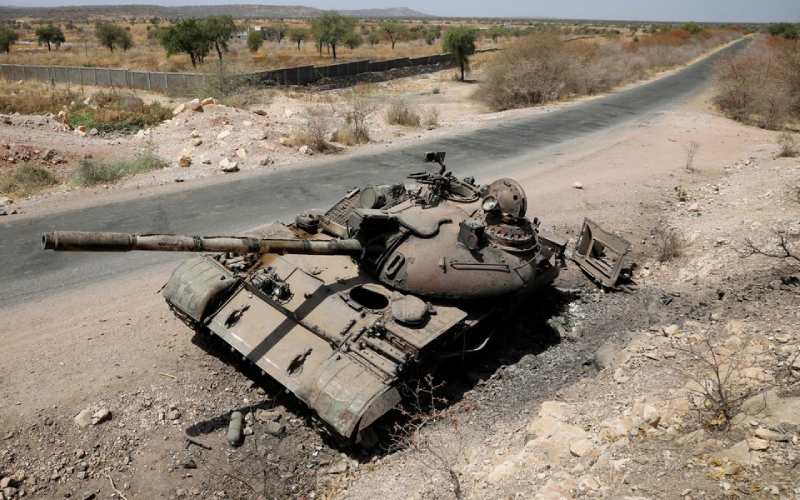 •February-March 2021: Tens of thousands of civilians move east, deeper into Tigray, as they flee Western Tigray. US Secretary of State Antony Blinken says "acts of ethnic cleansing" are being committed.
•March 23, 2021: Abiy confirms for the first time that Eritrean troops entered Tigray after months of denial from both nations
•April 4, 2021: Ethiopia says Eritrean forces are starting to withdraw. Residents later say they did not withdraw and report that Eritrean troops continue to kill civilians. Eritrea denies it has been involved in any abuses
•June 11, 2021: UN says 350,000 Tigrayans are experiencing famine, with millions more at risk
•June 23-24, 2021: An airstrike in Tigray's town of Togoga kills at least 51. Health officials say victims are civilians and show pictures of injured children. The army says it hit combatants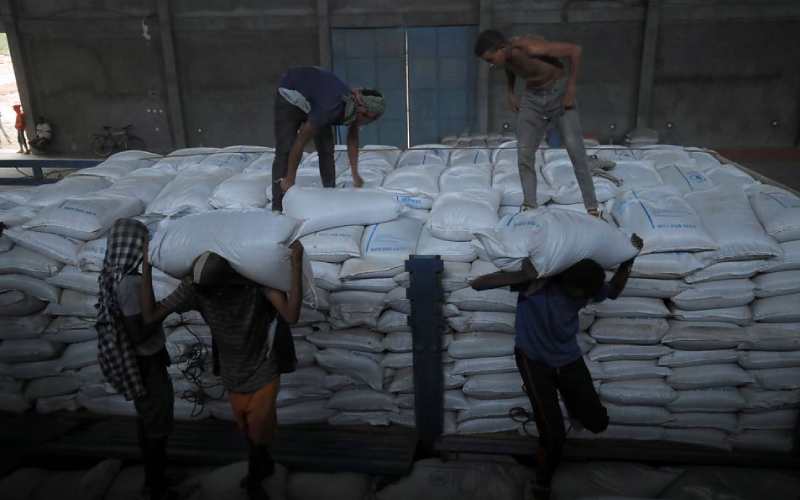 •June 29, 2021: Tigrayan forces take control of Mekelle. Ethiopian and Eritrean troops withdraw from most of Tigray except Western Tigray.
•August 23, 2021: The United States imposes sanctions on the chief of staff of the Eritrean Defence Forces, alleging serious human rights abuse in the conflict in Tigray
•October 11, 2021: Ethiopia launches a ground offensive aimed at pushing Tigrayan forces out of Amhara and Afar. The following week, Ethiopia restarts airstrikes in Tigray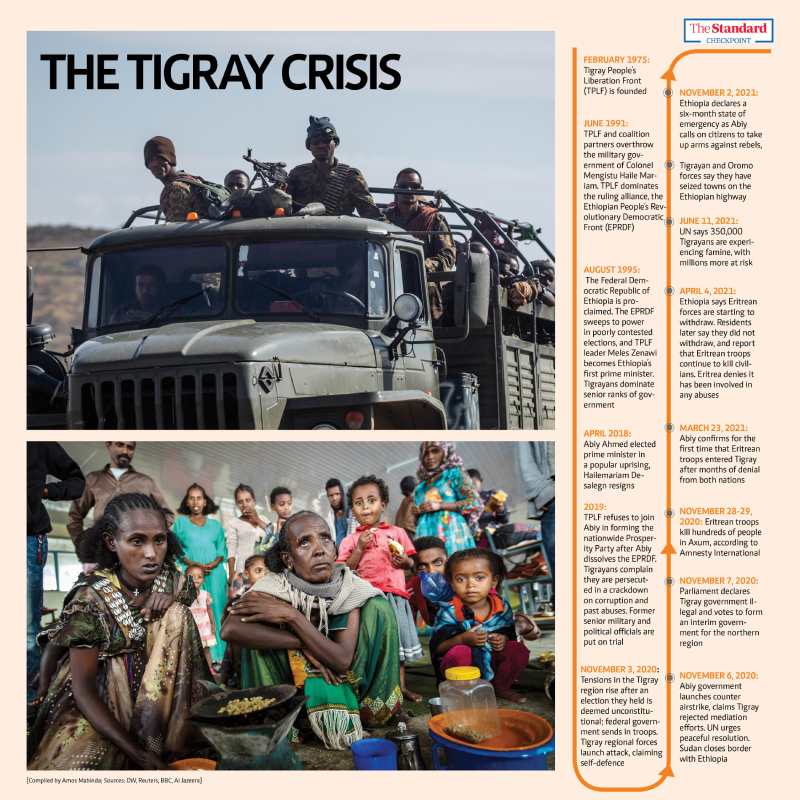 •November 1, 2021: Spokesman for the Tigrayan forces says they have joined up with Oromo forces
•November 2, 2021: Ethiopia declares a six-month state of emergency
•November 3, 2021: All sides in the war in Tigray committed violations that may amount to war crimes, a joint investigation by the Ethiopian Human Rights Commission (EHRC) and the UN reveals
•November 3, 2021: Abiy calls on citizens to take up arms against rebels, as Tigrayan and Oromo forces say they have seized towns on Ethiopian highway
•November 3, 2021: Facebook deletes post from Ethiopia PM for violating policies against inciting violence; Abiy Ahmed called on citizens to take up arms to block TPLF rebels.
[Compiled by Amos Mabinda; Sources: DW, Reuters, BBC, Al Jazeera]