There must be no sacred cows when it comes to tax collection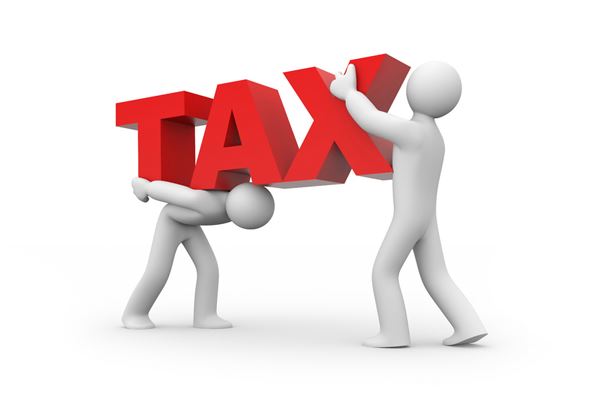 During the Kenya Revenue Authority 2017/18 Distinguished Taxpayer Awards Ceremony last week, President Uhuru Kenyatta directed KRA to ensure high-noteworthy individuals who evade tax payment show their source of wealth.
In particular, he cautioned traders who operate fake electronic tax registers and end up pocketing the Value Added Tax as well as criminal cartels smuggling imported taxable goods through Kenyan ports. Tax collectors who collude in tax evasion and extortion were not spared.
In the recent past, cases of illicit trade like counterfeit goods and contraband sugar have made headlines. Consequently, some high ranking KRA and Kenya Bureau of Standards officials are currently facing court charges for being involved in illegal trade. Both KRA and the Kenya Bureau of Standards have been accused of allowing substandard goods into the country.
For example, KRA customs' office sometimes charges religious materials from abroad with prohibitive taxes yet the materials are meant for free distribution and have no commercial value.
Worse, the label stipulates impeccably that the materials may be opened for postal inspection and verification. Such selective taxation portrays KRA in bad light while many Kenyans know that the tax collectors allow illicit goods worth billions of shillings.
It is becoming increasingly clear that many well to do people in this country do not pay taxes whereas the poor are forced to pay an arm and a leg. It is in public interest that the rule of law is followed by all and sundry. No single individual is above the law in Kenya and therefore the government must act ruthlessly to all evaders and corrupt tax collectors. There must be no sacred cows when it comes to taxcollections. Joseph G Muthama, Thika
Simplify tax compliance for all
Taxation is as old as mankind. During the Bible times Jesus Christ instructed his disciples to pay taxes to the authorities using the famous words; give to Caesar what belongs to him...
All working adult citizens have a civic duty to pay taxes to enable the government to provide essential services. The KRA is mandated to collect taxes on behalf of the government. The State has achieved great strides of development using taxes collected by the tax body. When Narc party came to power, KRA raised more money surpassing set targets.
At some point, the resources were enough to fund ninety per cent of the national development budget. Kenya almost achieved self-sufficiency in terms of meeting its financial obligations. Those days, the system of tax collection was manual. Customers or taxpayers used to fill tax return forms. However, digitalisation of the process brought a lot of hiccups. Besides traffic overload, system failure presents a big challenge.
Migration from manual to digital led to loss of data, thus painting customers as defaulters. How can a customer who completed a tax compliant form be labeled a defaulter? A good taxation system must be accurate, efficient, easy to administer and cheap. These qualities seem to be lacking in the current system.
As KRA contemplates punishing defaulters they should exercise utmost caution. Punishing innocent customers due to system failure is counterproductive. Paying taxes ought not bring pain and suffering to taxpayers. The tax body must seek other ways of ensuring taxcompliance rather than employing punitive measures. Benard Amaya, Nairobi
College graduations are way too costly
Most institutions of higher learning hold their graduation ceremonies towards the end of the year. During this time, colleges and universities expect graduands to pay a graduation fee depending on the level of certificate one is to be awarded.
Notable is that some institutions set a high graduation fee for the graduands. It is also notable that these fees vary greatly from one institution to the next. For fear of failing to graduate, graduands labour hard to see that they comply with the institution's demand for exorbitant fees without much if any questioning.
The Ministry of Education should intervene by regulating the amounts graduating students should pay in order to participate in the graduation ceremony. Otherwise, some institutions will continue siphoning money from hapless students who still depend on their parents and guardians.
Joseph Macharia, Nairob