Why Kenyans borrowed cheaply in the month of April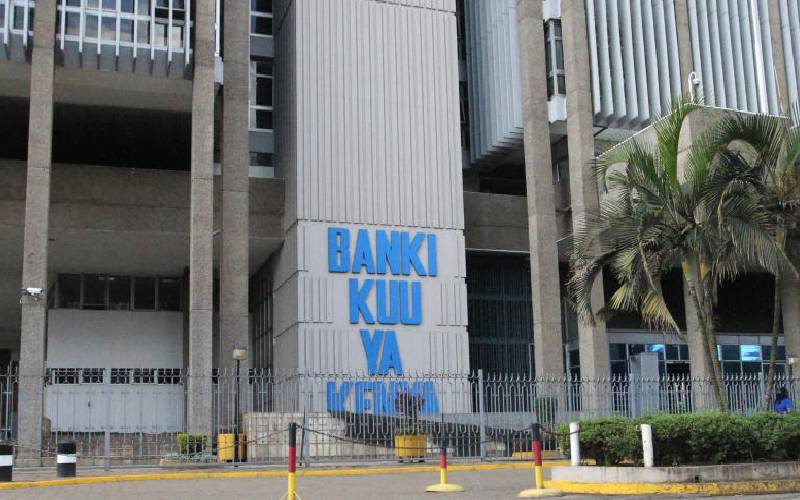 Interest rates dropped to a record low of 11.92 per cent in April after Central Bank of Kenya (CBK) cut its benchmark lending rate, allowing banks to access cheap money.
Besides cutting the Central Bank Rate (CBR) to seven per cent, CBK also slashed the Cash Reserve Ratio (CRR) – the fraction of customer deposits that banks are required to leave with the financial regulator - by one percentage point, freeing up Sh35.2 billion for banks to lend.
The only other time that the average weighted interest rate by commercial banks went below 12 per cent was in November 2004 at 11.97 per cent.
This rate, however, does not include other fees and commissions that banks charge for a loan.
It is, however, a far cry from the rates before the interest charged by banks on loans was capped at not more than four percentage points above the CBR rate in September 2016.
Stimulate economy
Average interest rates would go to as high as 32 per cent less than a decade ago.
Today, banks are expected to play a critical role in stimulating an economy that has been ravaged by the Covid-19 pandemic, and as a result, numerous policies have been put in place to ensure borrowers not only get cheap credit but are also not distressed in payment.
Private sector credit grew by nine per cent in the 12 months to April 2020, the largest increment since May 2016 when credit grew by 10.3 per cent.
"This growth was observed mainly in the following sectors: manufacturing (20.1 per cent), trade (10.3 per cent), transport and communication (9.1 per cent), building and construction (7.7 per cent), and consumer durables (19.6 per cent)," noted CBK in a statement.
In March, after CBK had cut the lending rate by one percentage point to 7.25 per cent, credit to the private sector grew by 8.9 per cent.
CBK noted that credit uptake by micro, small and medium enterprises is expected to increase, particularly with a proposed credit guarantee scheme that could de-risk lending to the sector.
As part of a Sh53.7 billion eight-point economic stimulus programme that President Uhuru Kenyatta unveiled a week ago, the government will inject Sh3 billion as seed capital for the SME Credit Guarantee Scheme.