Elgeyo Marakwet on the spot over slow absorption of funds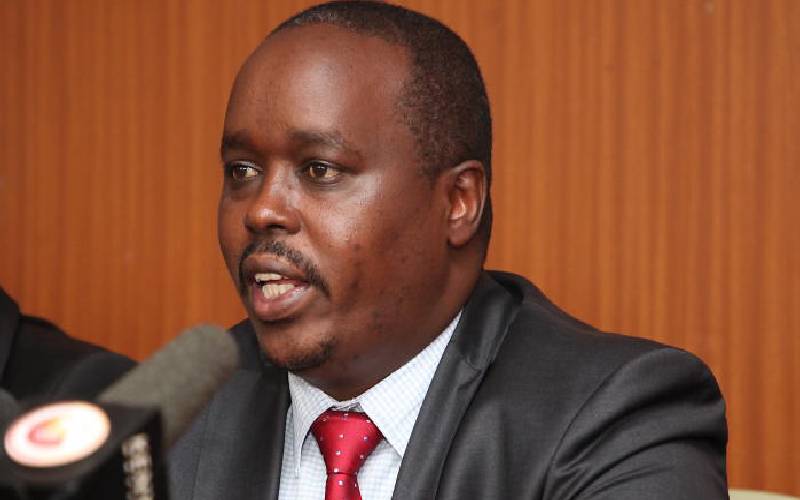 The county Assembly has expressed concern over slow absorption of funds by the Executive.
Assembly's Budget and Appropriations Committee said the slow absorption resulted in Sh1.1 billion rollover in the last financial year.
Governor Alex Tolgos (pictured) has been complaining that the county receives inadequate funds from the National Treasury, which the assembly said the Executive is not justified in its quest for more money.
Committee chairman John Yator described the slow absorption as 'incomprehensible', saying the county has the capacity to spend all money earmarked for development projects.
"I cannot understand why the money was not spent yet most of the projects were to take about six months and would be have been completed within the financial year," the Emsoo MCA said.
Mr Yator continued: "From this slow pace of absorption, it is clear that the county is not justified in its quest for increased allocation from the national Government," the committee chairman said.
He asked contractors to complete county works on time to minimise rollover of funds in subsequent financial years.
"Most projects that were expected to have been completed are yet to start while others have stalled," he claimed.
But Finance Executive Isaac Kamar said failure to spend the Sh1.1 billion was due to slow pace of implementation of projects occasioned by Treasury's delay in disbursement of funds.
Mr Kamar said about Sh500 million of the unspent funds was conditional grants from the national Government and donors, money which he claimed were never disbursed within the financial year.
He said the county's absorption of funds has improved from 52 per cent in 2017-2018 budget to 58 per cent in the 2018-2019 financial year.
"We are witnessing the ripple effect of delayed disbursement by Treasury. We have just received money for April and May, money which should have been received months ago. It should be understood that no money has been wasted and what has not been absorbed is money for work in progress," said Kamar.
It emerged during the 2019/2020 tabling of the Sh5.7 billion budget that the Executive was unable to absorb the Sh1.16 billion allocated for both development and recurrent expenditure.
The devolved unit is expected to receive Sh3.78 billion from the national Government in sharable revenue this financial year.