Kenya Power fraud suspects to be quizzed today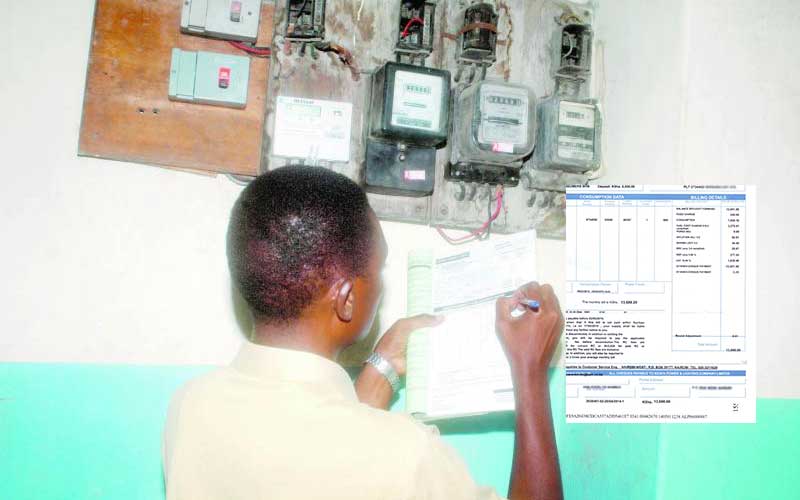 Dozens of people summoned over an investigation into multi-billion billing fraud at the Kenya Power begin appearing at the Directorate of Criminal Investigations (DCI) today.
The DCI summoned more than 200 firms and individuals in the probe sparked by a public outcry over inflated power bills.
It has emerged that the police had its officers posing as customers, others as employees of Kenya Power and another group at a mobile subscriber company who spied on the transaction and passed the intelligence.
DCI George Kinoti released a list of Kenya Power employees, brokers and some customers in a case where 5,000 customers benefited and ordered them to present themselves for questioning. At least 119 companies and 85 individuals have been summoned.
The interrogations involving customers in Nairobi, North Eastern, North Rift, Central Rift, Coast, Western Kenya and South Nyanza regions are scheduled to take the whole of this month.
Parliament had several times grilled top Kenya Power bosses over the high costs that saw former Law Society of Kenya CEO Apollo Mboya sue the company.
Mboya sued
In January last year, Mboya, acting on behalf of consumers, filed a class action suit against Kenya Power, protesting that the firm abused its market dominance to overcharge clients.
It has emerged that cartels working from the heart of the country's electricity hub may have stolen Sh150 billion from unsuspecting customers in five years. Kenya Power, which records above average transmission losses of about 20 per cent, buys power worth Sh160 billion per year on average from power producers.
Last year, the company bought 10.7 billion kilowatt hours (10,700 gigawatt hours) which they sold at Sh22 a unit to retail customers and between Sh10 and Sh15 to commercial customers.
This would mean that they bought power worth Sh160 billion, going by an average rate of Sh15 per unit, but managed to collect Sh125 billion revenue.
"For example, instead of Kenya Power getting its rightful share of Sh100 million, what is remitted is Sh30 million and the balance of Sh70 million goes to the fraudsters.
"In this case, the company falls short in offsetting its commitment with KenGen and other power producers, paying salaries, development expenses and giving the Government its 10 per cent profit," said Kinoti.
The racketeers perfected a system where they have been over-billing customers, with some domestic users getting monthly bills as high as Sh300,000.
Mr Kinoti said there were cases where all power bills were inflated by over Sh500 for every consumer.
The DCI boss said customers who received inflated bills had no option but to pay before they could lodge complaints with the power firm.
He said his officers unearthed another conspiracy, where well-connected customers, among them multi-billion shilling companies, had their bills transferred to innocent consumers.