MPs push KAA board chair to quit over KQ takeover deal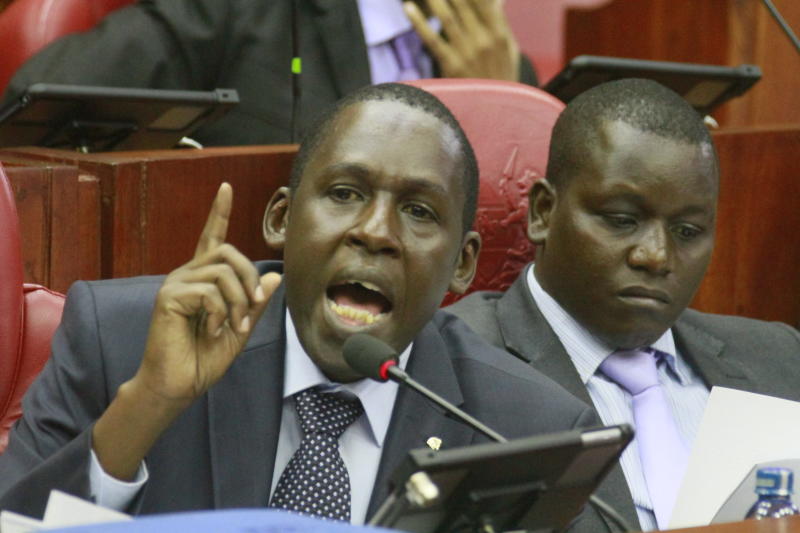 MPs want Kenya Airports Authority (KAA) board chair Isaac Awuondo to resign, citing conflict of interest in the talks on proposed take-over of the Jomo Kenyatta International Airport.
The calls came the day workers in the aviation industry asked Parliament to push for nationalising of the national carrier, saying subsequent restructuring programmes had failed.
The National Assembly Transport Committee yesterday said as the Group Managing Director of Commercial Bank of Africa (CBA), one of the banks that formed a company that is holding 38 per cent of Kenya Airways, his role was conflicting.
"There is no way the chairman cannot influence the outcome of this, serving the interest of his bank. He should resign from the position at KAA," said Kajiado East MP Peris Tobiko, reiterating calls made by majority of committee members during a session on Thurday.
But Mr Awuondo told the committee that he had disclosed his interests to the KAA board when the matter came up for discussion.
He explained that despite being the head of CBA, which has operations in five countries in Africa, the bank in Kenya had an independent CEO who was in charge of the day-to-day operations.
"When I was appointed to the Board I recognised that there would be a possible conflict of interest and immediately declared it at the earliest opportunity," he said.
The legislators appeared not convinced on this insisting that he needed to relinquish the position. "it is their view that you cannot continue holding the position of chairman KAA," said Committee chairman David Pkosing.
Awuondo replied: "I have heard what the MPs have said and if that is the position they feel would best address the matter, then it can be considered, but I do not think this is the forum where that decision can be taken".
Yesterday, when they appeared before the committee Kenya Aviation Workers Union led by secretary general Moss Ndiema asked Parliament to push for the nationalizing of the airline, saying subsequent restructuring programmes had failed.
Mr Ndiema criticised the proposed take over of JKIA by KQ saying it will having serious ramification on workers.