Nigeria's central bank providing 75b naira financing to Dangote's oil refinery
NEWS
By Reuters | Jan 23rd 2019 | 1 min read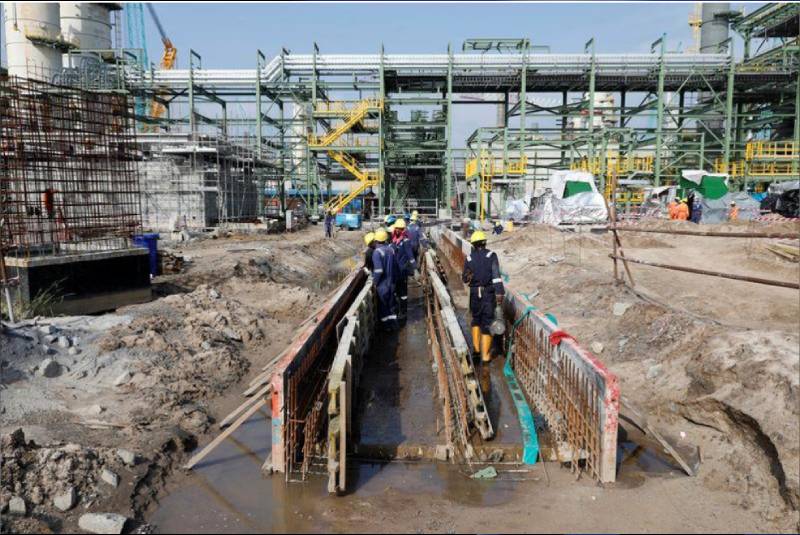 LAGOS- Nigeria's central bank will provide 75 billion naira in financing to an oil refinery project being built by Africa's richest man Aliko Dangote in the West African country, its Governor Godwin Emefiele said on Tuesday.
Emefiele said Dangote has invested around 50 percent of the $9 billion required for the refinery project as equity while the balance would come as loans from local and foreign lenders.
On completion by 2020, the 650,000 barrels a day oil refinery will meet Nigeria's demand for petroleum products and for exports, which will generate foreign exchange for the West African country, Emefiele said.