New KPA boss to focus on SGR use and efficiency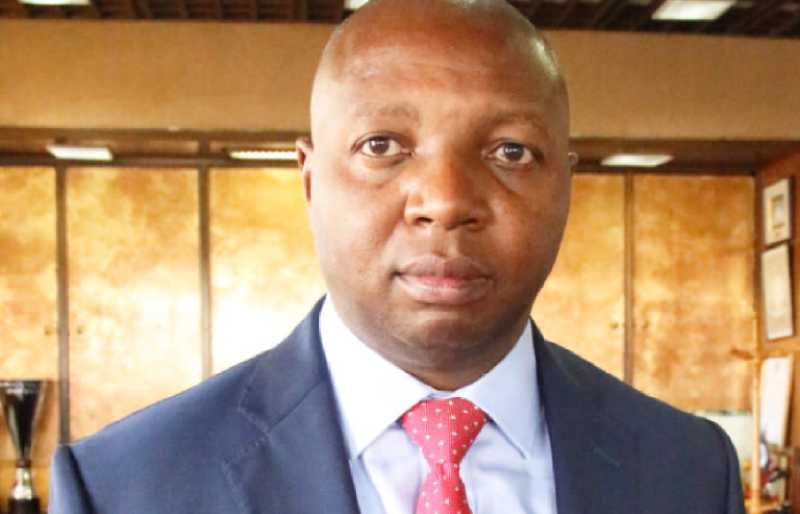 New Kenya Ports Authority (KPA) Managing Director Daniel Manduku will deal with the issue of fake academic papers among employees of the port as one of his first actions.
Manduku has also said that efficiency at the port and optimal use of the Standard Gauge Railway (SGR) will also be a priority. A past report had incriminated several staff in a fake papers scam that led to resignation and suspension of employees.
Speaking exclusively to the Saturday Standard a day after his appointment, Manduku also said workers' motivation, best governance practice, focus on customer satisfaction and the blue economy are also in his to-do list as he begins his three-year term. His in-tray will also include the thorny issues of the port's privatisation and the sibling rivalries between the port and other State agencies.
"I want to address operation efficiency and ensure Mombasa is positioned as an international port of choice in the world," he said.
Manduku was on Wednesday appointed the new KPA boss. He had been acting in the same position for the last six months following the removal Catherine Mturi-Wairi. Yesterday, port employees hailed his appointment, saying it was long overdue.
"In the last six months, the port has broken all the records. It was long overdue," said Gladys Chepkoriri, the International Transport Federation Representative to Africa.
Dock Workers Union Secretary General Simon Sang welcomed the appointment, saying Manduku has the ability to handle difficult situations.
Manduku's name was picked by the KPA board from shortlisted applicants who were interviewed by a private audit firm. It was then forwarded to Transport Minister James Macharia for appointment.
According to the results seen by this paper, Manduku scored 81 per cent while James Ng'ang'a scored 67 per cent. Former KPA General Manager in charge of Engineering Services Joseph Atonga scored 65 per cent while Peter Njoroge scored 60 per cent. Stanley Chai scored 48 per cent. It was the second time that Manduku was interviewed for the KPA top job.
"Following a rigorous exercise undertaken by the board to recruit a managing director and in order to attract persons with sound background, relevant skills and experience to manage KPA efficientlyand effectively, the authority appointed Deloitte Consulting firm to conduct a search through a competitive process," Macharia said.
The CS said the process of interviewing the applicants was not only transparent but also verifiable.
Yesterday, Manduku said he will take a keen interest in staff motivation in line with human resource practices to maximise their potential in all areas and promised to turn around operations by reducing the time cargo stays at the port.
"I will optimise the use of SGR to the maximum in cargo evacuation to hinterland for the benefit of port users," he said.
Start-ups win Sh1m scale-up capital
Three women-run enterprises providing sexual reproductive health solutions have each won a Sh1 million grant to scale up their innovations.