COFEK wants Uhuru to declare rising public debt a national disaster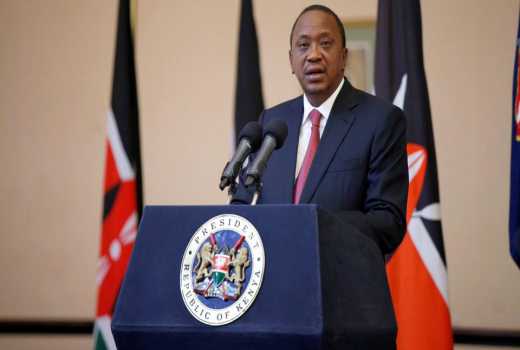 The Consumer Federation of Kenya (Cofek) has raised concerns over the country's rising public debt.
Cofek now wants President Uhuru Kenyatta to declare the rising debt as a national disaster, as it's bad for the economy.
In a press sent to newsrooms, Cofek Secretary General Stephen Mutoro said Kenya's debt has surpassed the globally accepted 50 per cent of the country's Gross Domestic Product (GDP) by six per cent.
"It's no doubt that this rising levels of public debt will lead to the shrinking and drying up of major Foreign Direct Investments (FDIs) and occasion massive job cuts," Mutoro said.
Mutoro said the country had a debt of over sh4trillion by 2017 saying 40 per cent of the national revenue is financing debts in the current fiscal year 2017/2018.
The Cofek boss said the debt to GDP ratio is expected to rise to over 60 per cent by June this year.
"The government has went ahead and borrowed sh200billion of another Eurobond and ignored warnings by the International Monetary Fund (IMF), the World Bank and the Moody's Credit Rating Agency. This unacceptable," he said.
"Cofek will this week petition both the National Assembly and the Senate to demand from the National Treasury to make public the extent and detail of total public debt, its' utilization, servicing and progress and duration of clearing such debt," Mutoro said.
The secretary general also asked the Budget and Appropriations Committee of the National Assembly to set out clear mechanisms on austerity measures and that money spends should have a long lasting impact to the growth of the economy.
He wants the committee to also outlaw supplementary budgets and more so ensure the Government lives within its' means. Cofek demands that Parliament freezes uptake of any new public debt,"
"Failure by Parliament, in 30 days, to implement provisions of Article 211 of the Constitution will lead to a legal intervention by ourselves. Government must stop over-borrowing on the domestic money market as it will escalate the twin challenge of rising cost of credit," Mutoro posed.