To auction or to restructure?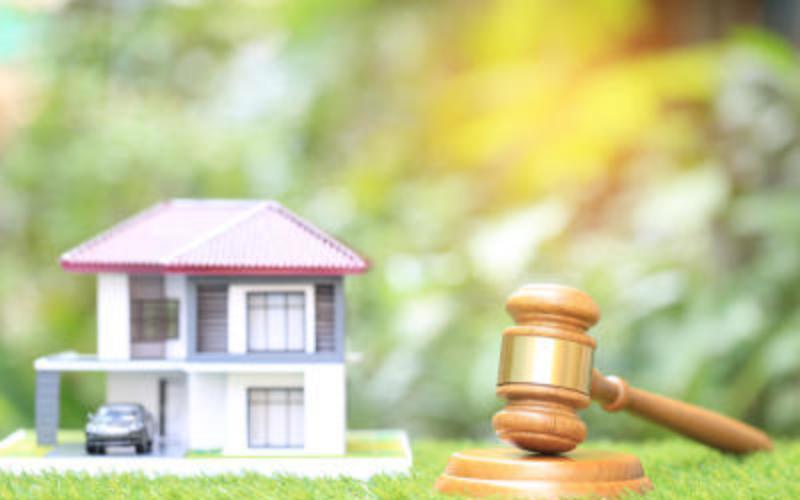 What comes to your mind when you see newspaper pages filled with adverts on property auctions?
An opportunity to cash in and secure a good deal? What about the situation where some of these properties have been on the pages for years? Disinterested buyers or a struggling economy where people cannot afford to buy?
It probably looks like doom and gloom, but still, some investors find a chance to go for a property at a lower price.
Abraham Samoei, president of the Institution of Surveyors of Kenya, says investment in real estate sometimes is a poisoned chalice for people that use bank loans to venture into the business.
"Property investment is long term. Unlike many other businesses, income is low in the short term and if one does not have an alternative source of cash, then the lender is bound to catch up with a defaulting borrower in case of bad weather," he says.
When banks have to foreclose on the property, other people can get it at cheaper than they could have at the normal market prices.
NO TAKERS
But just why do we have some of these properties staying in the market for years with no one cashing in?
"Once you see these shocks in the economy that put people in debt very fast, then you realise that even potential bidders are suffering, as are the defaulters whose property is being auctioned, and are unlikely to afford such property," says Mr Samoei.
Insolvency expert Peter Kahi says the presence of many real estate properties that do not have takers indicates that the solution to defaults is negotiating with borrowers, and seeing how to restructure their loans.
This is especially important now that auctioneers are no longer at liberty to take the property to the market and sell to the highest bidders, he says.
This means that the prices are capped at higher amounts.
"Property cannot now be auctioned at a price that does not match the reserve price. Because of that, such property now has to undergo valuation," Mr Kahi says.
"And bidders will have to fork out higher amounts than they probably would have when doing traditional bidding."
Chapter 526 of the Auctioneers Act, 1996, revised in 2012, says auctioneers will "state in the particulars or conditions of any sale by auction of any property whether such sale shall be subject to a reserve price or not or whether a right to bid is reserved".
"If it is stated that the sale is without reserve or to that effect, then it shall not be lawful for the seller or any person employed by him to bid at such sale, or for the auctioneer to take knowingly any such bidding," reads the Act.
The property that is appearing in media for auction, Kahi says, has been in the market for a long time.
"It is recycled property. The auctioneers are trying to get better offers. But people do not have money," he says.
"What is the point of advertising for auction, where you probably will not get anything?"
Now, he says, banks are thinking of restructuring, sitting down with customers to get that little portion of what they are owed.
It works better than advertising property for auction and never getting a buyer.
If the bidders who manage to buy have to take a loan, they are also conscious that the factors that affected the previous owners, that prevented them from honouring payment, might affect them as well.
"Lenders are now electing to discuss financial circumstances," says Samoei.
In June last year, the value of non-performing loans in the real estate sector stood at Sh52.6 billion.
This was a slight decrease from the Sh53.9 billion recorded in the same period in 2019.
The amount, however, jumped to Sh57.7 billion by September 2020, considerably higher than the Sh54.8 billion recorded in the third quarter of 2019.
"Total loans amounting to Sh1.63 trillion have been restructured," read a Central Bank of Kenya report that detailed the performance of different sectors up to December 2020.
"Of this, personal and household loans amounting to Sh333 billion (39.6 per cent of the gross loans to this sector) have had their repayment period extended."
In real estate, 15.4 per cent of the loans were restructured.
Even then, in the second and third quarters of 2020, gross non-performing loans increased by 9.6 per cent, with building and construction, energy and water, and transport and communication increase