Can Kenya really cut budget gap to 5.7 per cent of GDP?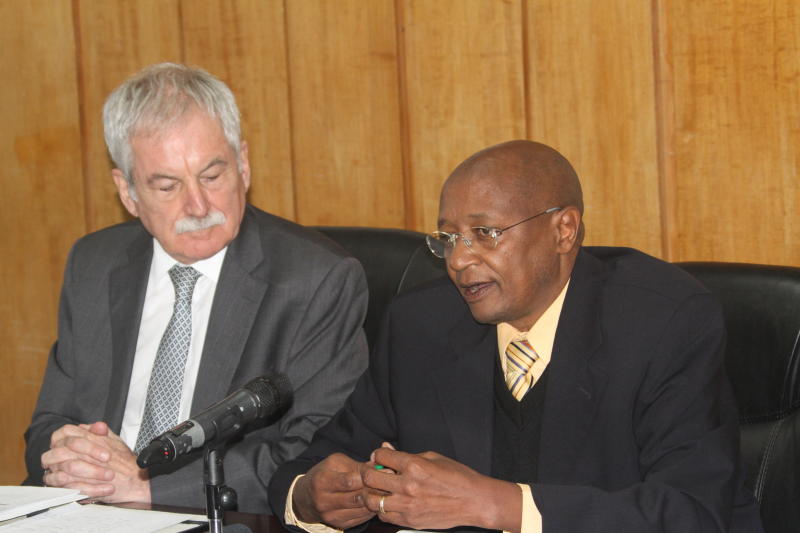 Last week, the International Monetary Fund (IMF) team told the Government to do more about austerity despite the fact that the State has literally stalled Sh410 billion worth of projects.
What the IMF is simply saying is that for a country that is constitutionally bound to spend 30 per cent of its budget on development, President Uhuru Kenyatta's freeze on projects is cosmetic.
Treasury cannot cut down the budget deficit to 5.7 per cent of the gross domestic product or the Sh558.9 billion it intends to borrow to plug the budget gap.
One problem is that historically, the National Treasury has not kept its word in having the deficit in check despite promising IMF of reducing the gap.
In the financial year 2016/17, fiscal deficit stood at 8.9 per cent and Treasury projects it to fall to 7.2 per cent in the financial ending June this year.
And since the courts suspended Finance Cabinet Secretary Henry Rotich's attempt at imposing higher taxes in the Finance Bill for three months before the proposals go through parliament, his collection target on the Kenya Revenue Authority (KRA) of Sh1.95 trillion may no longer be viable according to Ghengis Capital.
In fact, last year, CS Rotich reduced targets twice, and up till May, KRA was still behind collection schedule even after it conducted crackdowns on smuggled goods.
Bloomberg Economist Mark Bohlund said that although the Government is committed to reducing the budget deficit following the 2017 elections the recent revenue performance indicates that this will be a more gradual process than planned. Moreover, economic growth is likely to slow down this year as support from increased public spending is withdrawn since.
Much of the growth in recent years has been led by increased public-sector spending, both on infrastructures such as the Standard Gauge Railways and the devolution process.
Slower economic growth will mean fewer taxes to collect.
So IMF is indirectly stating is that if the Government really wants to hit the 5.7 per cent of GDP deficit, it has to reduce the public service and cut recurrent spending.
Kenya's public service has 600,000 people who take up Sh579 billion or roughly a third of the Sh1.9 trillion revenues against a population of 48 million.