Private hospitals, NHIF deal gives patients hope
EDITORIAL
By Editorial | Feb 2nd 2022 | 2 min read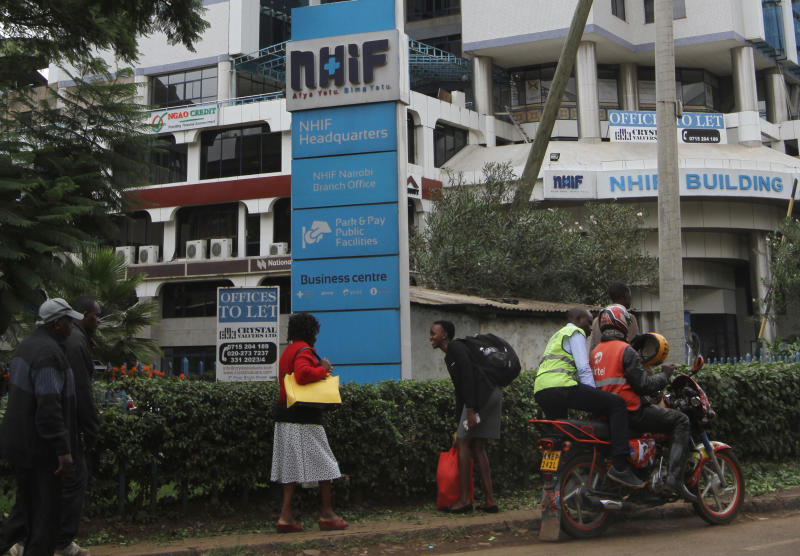 Plans by the National Hospital Insurance Fund (NHIF) to scale down remittances to private hospitals resulted in a standoff last week. Seemingly, remittances from NHIF to private hospitals had been reduced by 50 per cent.
Aggrieved private hospital operators reacted by threatening to stop offering services to NHIF card holders. Hurried consultations on Monday, however, resulted in the standoff being solved to allow NHIF card holders to continue to enjoy services in private hospitals.
This is critical to the contributors' wellbeing since many prefer private hospitals that offer better services with personalised care, a far cry from the run down public hospitals.
We must face it; the management of public hospitals under county governments has been nothing but chaotic with constant strikes by medical staff and lack of medical supplies.
Even though they come a dime expensive, private hospitals have largely stepped in to fill the gaping holes left by a poorly run public health system, which is why resolving the standoff between NHIF and private hospitals comes as a great relief to all Kenyans.
The rationale behind operationalisation of NHIF is noble, and if well executed, will play a big role in the success of universal health care ideals as espoused by the government. Yet to make this a success, operations at the giant health insurer should be streamlined.
For long, the insurer has laboured under the yoke of mismanagement and rampant corruption that have conspired to make it lose billions of shillings.
Such loopholes through which members' contributions have been lost should be plugged once and for all.
For a contributory scheme that promises better healthcare, the NHIF management must give its best to ensure that public health is adequately taken care of in a manner that is satisfactory and does not expose them to fraud or compel them to dig deep into their pockets to pay for hospital bills.