Port expected to process 31 million tons of cargo this year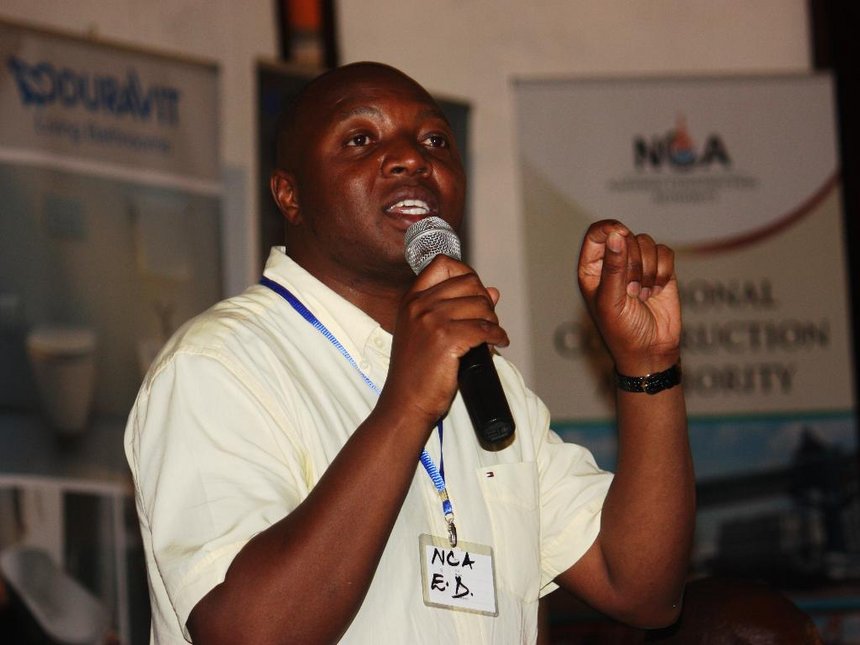 The Port of Mombasa this year expects to handle a total throughput of slightly over 31 million tons and 1.2 million Twenty Foot Equivalent (Teus) up from 30.35 million tons and 1.190 million Teus handled last year.
Speaking at the Nyali Golf and Country Club, Mombasa County during the Kenya Ports Authority (KPA) Golf Tournament over the weekend, Acting KPA Managing Director, Dr. Arch Daniel Manduku said that despite several business challenges, the Port of Mombasa continues to register growth.
''At KPA the management team and staff reviewed the set goals and agreed to walk the talk and deliver our remit the best way we could,'' Manduku said.
He said that for example a fortnight ago, a vessel christened MSC Maxine made her maiden call at the Port of Mombasa with a capacity of 9,411 TEUs, one of the largest container ships ever to dock at the port.
"Our team stayed focused and coordinated to register a new performance record of 1450 moves within an eight-hour shift!'' he said.
He saluted the combined team of operations and support services at KPA which was doing incredible work in cargo handling.
Manduku said that this was the third container operations record set within this year.
''The new record is an improvement of 20 percent from the prior record at the Mombasa Port set in June 2018,'' the MD said.
Manduku observed that of importance to note is that transshipment cargo has continued to sustain an upward growth, registering a 40 percent increase from 56,740 TEU's in the period January to September 2017 to 79, 510 TEU's same period this year.
With the efficiency initiatives undertaken in close collaboration with Port stakeholders, Manduku said that KPA remained optimistic that this cargo segment will continue to grow further.
He said that Ports, especially in Africa, are increasingly investing more in infrastructure development to cope with growing customer demands.
Manduku at the sametime announced that they have so far expanded the Nairobi ICD annual capacity from 180,000 TEUs to 450,000 TEUs to complement the SGR and accommodate the increasing cargo destined for the hinterland.
''Going forward, we intend to acquire more land for further expansion to improve its fluidity,'' he said.
Manduku said that to bolster efficiency handling of cargo both the export and imports, KPA has acquired more state-of-the-art ship and cargo handling equipment to enhance efficiency as well as continued to upgrade ICT systems to improve further documentation speed and accuracy.
Manduku said that at the ICD Nairobi, they have introduced smart gates which has improved truck turnaround time.
In the meantime, the MD said that they have already awarded the tender to relocate Kipevu Oil Terminal (KOT) with a clear objective of meeting the evolving demands of the oil industry and commenced the construction of phase two of the second Container Terminal which shall bring on board 550,000 Teus's upon completion.
He announced that construction work on the proposed Lamu Port is at over 50 per cent.
Also present at the Golf event were KPA Board of directors led by chairman Gen (rtd) Joseph Raymond Kibwana.