Thwake dam on course, CS Sicily Kariuki says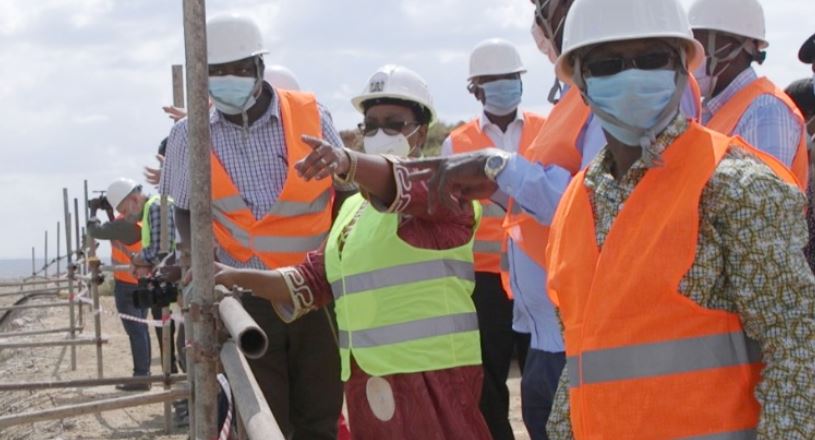 The government is optimistic about beating the 2022 deadline for the completion of the multi-billion Thwake dam project.

The project is at 37 per cent in terms of the level of completion, a 5 per cent below the expected target by now owing to interruptions from the COVID-19 pandemic.

Speaking during a recent tour of the project, Water Cabinet Secretary Sicily Kariuki noted that there has been a delay of 5 per cent owing to cutting back on the number of workers.

Currently, the number of workers on the project stands at about 800, the CS agreed with the consultants that going forward the difference of an additional 400 workers must be brought back to catch up on lost 5 per cent of this project.

In an earlier interview, Apopo Lentana, of China Ghezouba Company, the dam's main contractor, said engineers have already embarked on major works at the site which includes erecting a mega tunnel to divert River Athi waters to dry land for excavation works at the main river base.

Tunnel A is at a height of 280 meters and when it's complete it will rise to about 700 meters high.

Once the two tunnels are built, they will be used as a substitute waterway where the river will change course and join at downstream the original path to the ocean.
"Once the river is diverted, there will be the building of rock field dam wall that will be 87 metres high then making of main and minor spillways for excess water flow," said Lentana.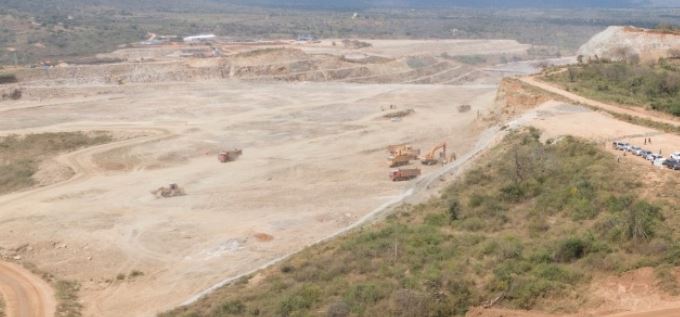 According to CS Kariuki the initial number of about 9000 people that were to cover the first phase of the multi-billion dam project were compensated. However, it has become necessary for the government to acquire some additional land.
"We are now in the process of compensating another 25persons. I must say in the coming week National Land Commission will commence payment to enable us to acquire a smaller portion for the completion of this project," she said.
The CS warned polluters of rivers saying they will face consequences if found culpable
"My ministry is working jointly with other ministries and the counties to clean Rivers like Nairobi that feeds this dam. The law is clear let us not pollute water sources, let's not pollute water bodies. It is careless it is illegal it is also criminal, so instead of you giving the regulators work to come and face it off with you just deposit your waste where it should be deposited. It cannot be that the river is where you deposit your waste."