Telkom to lay off 500 in struggle to stay afloat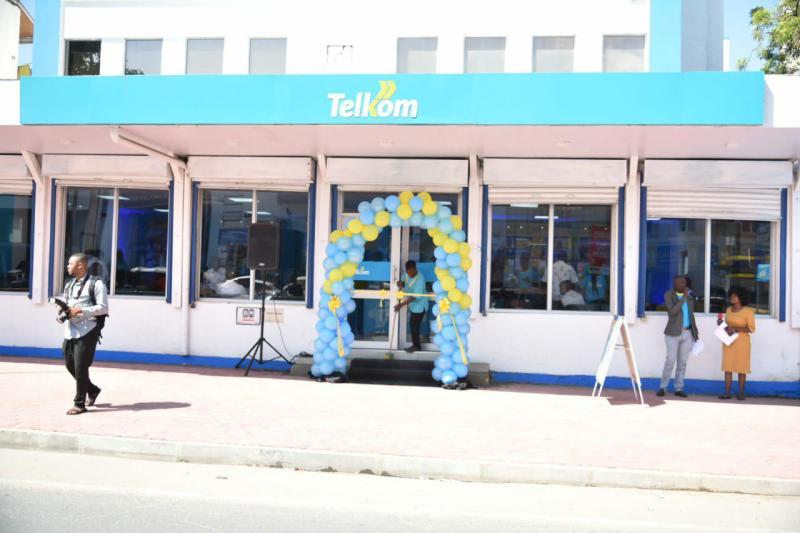 Telkom Kenya will cut 500 jobs in a restructuring exercise that will see the firm lose a third of its workforce.
The move is part of the company's turnaround strategy since UK private equity firm Helios Investment Partners bought a 60 per cent controlling stake from France Telecom in 2015.
"Telkom has today issued the requisite 30-day notice to relevant authorities and company stakeholders of an intended workforce-restructuring exercise," said the company in a statement.
"In the statutory notification to the Ministry of Labour, Telkom Kenya has indicated that it is considering declaring about 500 employees redundant."
Since the acquisition by Helios, Telkom has made key changes in the business structure, upgrading its 4G network and base stations as well as revamping its mobile money and enterprise offerings.
The strategy that also saw the firm recruit new talent at top-level management has however fallen short in reversing its dwindling fortunes.
According to the industry regulator, Communication Authority of Kenya (CA), Telkom currently ranked third with an 8.8 per cent market share at 3.9 million mobile subscribers against Safaricom and Airtel Kenya's 29 million and 9.7million respectively as at June 2018.
The telco lags further behind in several sub-sectors including mobile money, voice and SMS and has been hard-pressed to catch up with competitors.
"To enable Telkom to invest more into the growth and sustainability of its business, it must align its cost structure and skill-set with its strategy," read yesterday's statement.
Capital injection
"This requires Telkom to restructure its business and as a result, this will impact the current and long-term needs of its workforce."
The announcement comes two days after Bharti Airtel announced a Sh125 billion capital injection to revamp its operations in the African market.
Airtel Africa said the proceeds will go towards reducing the company's debt load as well as fund an intended Initial Public Offering.
Last year, Airtel conducted a similar restructuring exercise that saw a third of its workforce laid off.
Earlier this year, negotiations between Telkom and Airtel to merge operations fell through after the latter backed out of the deal at the last minute.
Consolidating their business had been seen by some market analysts as one way for the two to take on sector leader Safaricom, which currently enjoys a comfortable 65 per cent market share.
Helios Investment had already started prepping the operator for sale, with the ultimate aim of hiving off certain aspects of the firm that would be run separately or sold to other firms.
The firm had earlier approved the sale of 700 towers to US company American Tower Corporation under a sale-and-leaseback transaction with plans to create a holding firm to manage Telkom Kenya's vast land assets.