Kenyans give thanks for a job well done after their triumph in Brazil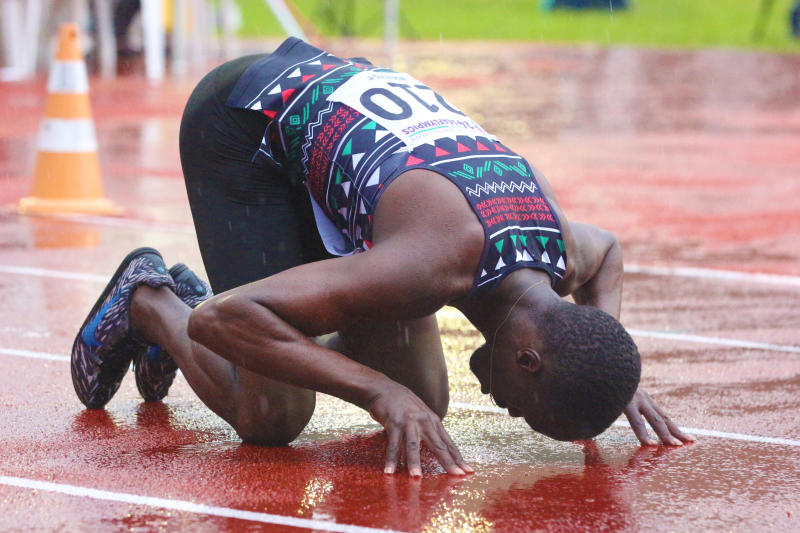 The 24th Summer Deaflympics ended in a colourful closing ceremony on Sunday night here in Brazil.
Kenya finished 10th overall in the 78-country showpiece. Kenya also topped in Africa followed by Algeria, who finished 29th overall.
Kenya scooped a total of 24 medals; 5 gold, 7 silver and 12 bronze.
This performance not only surpassed that of last edition held in Turkey in 2017 (16 medals including 5 gold, 5 silver and 6 bronze), but was the team's best ever since the country first took part in the Games in Copenhagen, Denmark in 1997.
Amongst the rare medals won in this year's championships includes a bronze in golf by former Kenya Amateur Matchplay champion Isaac Ogolla Makokha.
For the first time, the country did well in relays, scooping silver in the Mixed 4x400 and women's 4x400. They also won bronze in men's 4x400. The country also maintained the 'status quo' in men's 10000m, men's 5000m and men's 1500m which Kenya has dominated since 2013 in Sofia, Bulgaria.
Special recognition also goes to Deaflympics men's 10000m record holder Simon Cherono Kibai for maintaining his golden status in the category and also in men's 5000m.
The medal count in the championships could have been much higher had the country taken part in men and women's marathon races.
Kenyan athletes Peter Toroitich, Daniel Kiptum, David Kipkogei, Grancy Kendagor and Serah Wangari failed to take part in the races held on Sunday morning due to miscommunication by the organisers.
"We arrived at the venue five minutes to call time. We spent time trying to understand the Race Technical Director who was speaking to us in Portuguese," head coach Samuel Kibet said.
"We couldn't comprehend what he was talking about but we could see other federations, who were our rivals in the contest, talking to him through sign language, perhaps asking him to lock us out of the race."
"He took time talking to us until the race begun and our athletes were told to leave the venue."