Sacco records growth despite Covid-19 impact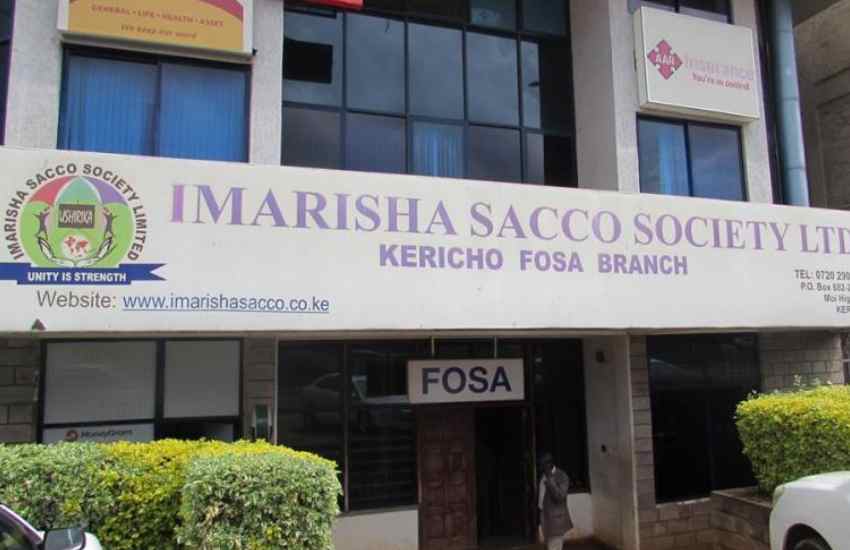 As most businesses struggle under the Covid-19 pandemic, the value of assets of the Kericho-based Imarisha Savings and Credit Cooperative Society rose by 14.6 per cent from Sh12.3 billion in 2019 to Sh14.1 billion last year.
The Sacco's chairman Mathew Ruto said their turnover grew by 7 per cent from Sh2 billion to Sh2.14 billion in the same period.
As a result of the impressive performance, said Ruto, the board of directors recommended a dividend payout of 13.09 per cent on the share capital, amounting to Sh143 million and interest on members' deposit at the rate of 11.12 per cent, amounting to Sh835 million.
The Sacco's membership also grew from 81,227 up to 102,132 members in the year 2020 an increase of 25.74 per cent in the year under review. A total Sh54.4 million was spent to offset hospital bills," said Mr Ruto.
Ruto said Sh17.5 million was used for cancer patients' upkeep and to console bereaved families.
Sacco CEO Mathew Rotich said they intended to open four new satellite branches in Nairobi, Nakuru, Kisumu and Kilgoris.
"Other products to be rolled out this year include e-loan and e-guarantor, trade financing, agency banking and safe custody of valuable items," said Rotich.
Take a quick survey and help us improve our website!
Take a survey