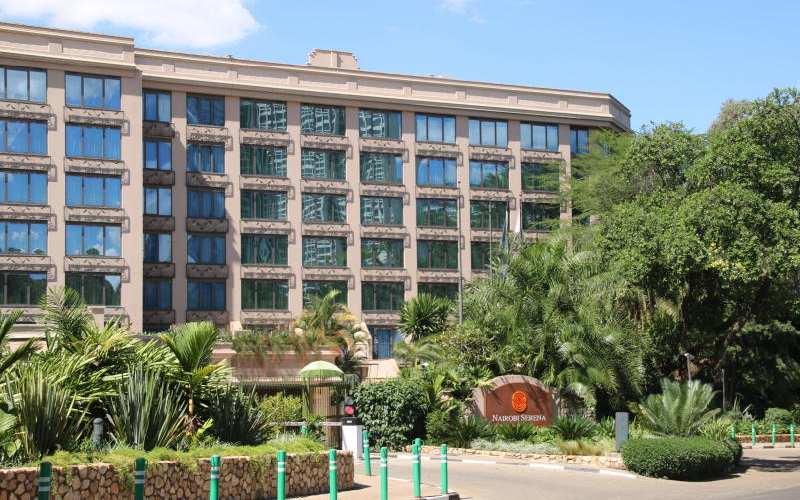 Serena Hotels has sent its entire staff on unpaid leave starting this month as effects of Covid-19 pandemic continue to sink the hospitality industry.
Serena joins a growing list of premier hotels hard hit by the deadly virus with their mainstay –tourism, events and conferences – having dried up owing to restrictions in travel and other measures meant to curb the spread of the virus.
Serena Hotels Managing Director Mahmud Janmohamed described the business as being in a "desperate situation" adding that all indications were "clear" that their units would remain shut this month.
"All staff will from 1st June 2020 take unpaid leave until further notice. However, for the month of June 2020, Sh10,000 only, less National Social Security Fund and the National Health Insurance Fund deductions," said Janmohamed in a memo to staff.
Read More
"It is our sincere hope that you understand the desperate situation that we are all in and support this decision."
Essential staff
Serena Hotels was last month forced to shut down about 10 of its lodges and camps in Kenya and Tanzania hoping to reopen on June 15, 2020.
Janmohamed said essential staff required to be on duty on a regular basis will be paid 30 per cent of their salary for the month of June.
He added that staff needed on a rotational basis to keep the properties serviced would only be paid for the days worked.
All major hotels in Kenya have temporarily closed since March following suspension of flights and restrictions imposed by the government.
Last week, owners of the iconic Fairmont Norfolk announced they were shutting indefinitely and would fire all employees as the pandemic bites.
The Fairmont Hotels and Resorts said they are going to close Fairmont The Norfolk and Fairmont Mara Safari Club.
Other top hotels that have halted operations owing to the Covid-19 pandemic include Nairobi's Tribe Hotel, Ole Sereni and DusitD2.
However, others such as PrideInn Hotels say they are planning to reopen this month.
Those that reopen, however, have to institute strict operating procedures, including social distancing and frequently sanitising premises to ensure safety.
President Uhuru Kenyatta has hinted on plans to re-open the economy and is expected to make a key announcement to that effect this Saturday after the current dawn to dusk curfew expires.
He announced a Sh53.7 billion stimulus package meant to cushion the country from the economic rampage caused by Covid-19. Part of the money will go towards cushioning the tourism industry and will be used to provide soft loans to hotels.