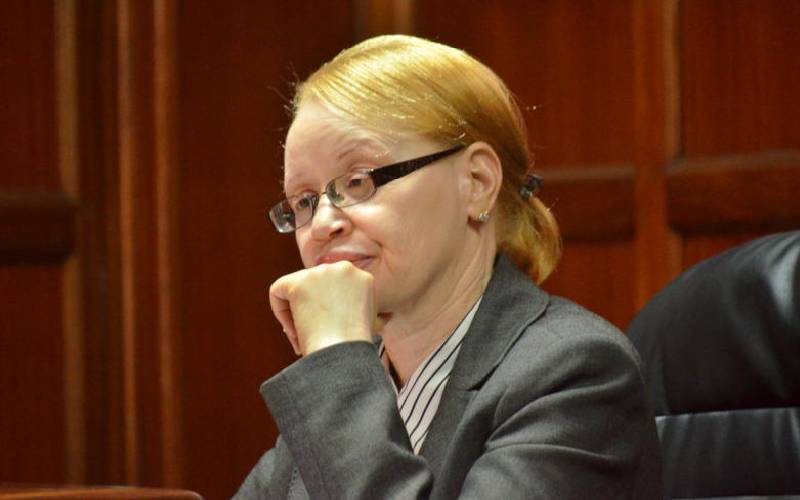 Business News
Firms blocked all free broadcast channels after move to digital
Pay television service providers will no longer lock out competitors from using their set-top boxes to broadcast content to consumers. In a judgment that throws the subscription-based TV companies into a tailspin, Court of Appeal judges threw out an appeal filed by MultiChoice Limited challenging High Court Judge Mumbi Ngugi's judgment on the sale of locked set-top boxes. In a court battle that pitted MultiChoice, Wananchi Group Kenya Limited, Kenya Broadcasting Corporation (KBC), and the Communication Authority (CA), Justice Ngugi directed that all set-top boxes be open and operable between networks. Aggrieved, MultiChoice moved to the Appellate Court and lodged a complaint that the judge had erred by addressing the set-top boxes issue while it was not the case before her.
SEE ALSO: Waibara case against sitting MP to be heard afresh
In the case that was heard by justices William Ouko, Asike Makhandia, Patrick Kiage, Gatembu Kairu and Fatuma Sichale, the company argued that Justice Ngugi ought to have restricted herself to the licensing of signal distribution. The five-judge bench, however, found that MultiChoice failed to provide sufficient evidence to warrant overturning of the High Court judgment. "Therefore, on a full consideration of the material on record and arguments before us, I have concluded that no grounds have been presented to us to warrant interference with the learned judge's exercise of discretion," ruled Justice Ouko. He continued: "I adopt those views as they mirror what happened in the appeal before us, where the judge arrived at her determination based on the law and evidence before her. If in the appellant's opinion the conclusions were erroneous, it could only appeal."
Monthly subscription
SEE ALSO: SGR project might be Uhuru's 'Goldenberg'
MultiChoice offers different programmes through its DStv and GoTV set-top boxes that are only available to subscribers who pay a monthly fee. When the subscription lapses, its customers are blocked from accessing both its programmes and free-to-air content provided by other broadcasters. Wananchi also offers a similar service through its Zuku set-top boxes. The genesis of the case can be traced back to the migration from analogue to digital broadcasting when the CA's predecessor, the Communications Commission of Kenya (CCK), designated KBC to set up a private company that would manage signal distribution services to avoid conflict of interest. This led to the creation of a subsidiary, Signet Limited. It was not long before a dispute broke out on how the CCK was treating MultiChoice and other players.