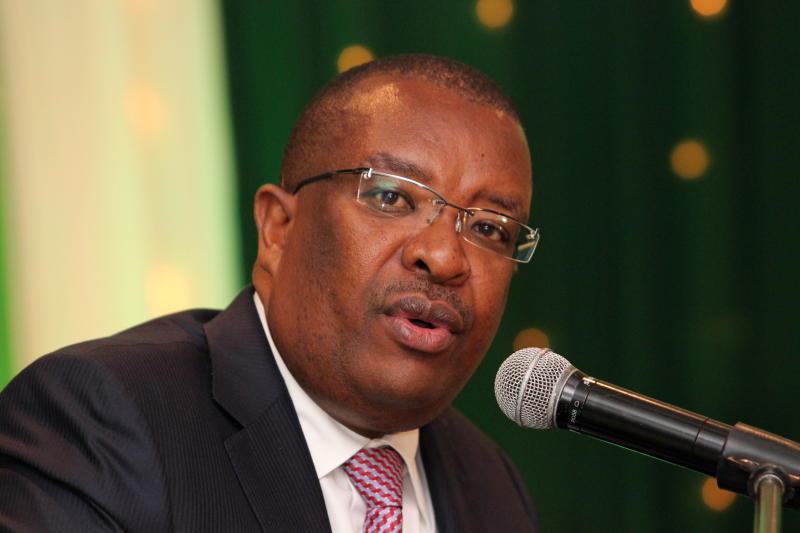 The Co-operative Bank Group has reported Sh5.1 billion profit before tax for the first quarter of 2020, a performance similar to the one recorded in the same period last year. Profit after tax was Sh3.6 billion. In the wake of Covid-19, the Group has leveraged its digital channels and kept all branch outlets open, with due regard to the health and safety of both customers and bank teams. Total operating income grew by 12.5 per cent from Sh11.1 billion to Sh12.5 billion. Total non-interest income increased by 19 per cent from Sh4.2 billion to Sh5.0 billion. Net interest income increased by 8.5 per cent from Sh6.9 billion to Sh7.5 billion. While total operating expenses grew by 20.6 per cent from Sh6.0 Billion to Kshs.7.3 billion on account higher loan loss provision and staff expenses. The Group saw a growth in their total assets to Sh470.4 billion from Sh425.7 billion. Net loans and advances book grew by 24.5 billion to Sh276.2 billion. Investment in Government securities was up by Sh11.9 billion to Sh115.9 billion. Customers' deposits went up 6.9 per cent from Sh317.8 billion to Sh339.6 billion. Borrowed Funds from development partners grew to Sh27.4 billion compared to Sh23.7 billion in 2019. Shareholders' funds grew to Sh82.0 billion from Sh72.8 billion in 2019.
SEE ALSO: Travelers are venturing out again but avoiding planes, international trips, survey
Co-operative Bank of South Sudan, a Joint Venture (JV) partnership with Government of South Sudan (Co-op Bank 51 per cent and GOSS 49 per cent), made a profit before tax of Sh29.7 million in first quarter 2020. Co-op Consultancy and Insurance Agency contributed Sh250.5 million as at March 31, 2020. Co-op Trust Investment Services contributed Sh20.5 Million in PBT with funds under management at Sh106.6 billion in quarter one of 2020 compared to Sh85.2 billion in 2019. The Bank serves over 8.8 million Account-holders across all sectors and has managed to move about 90 per cent of all customer transactions to alternative delivery channels, an expanded 24-hour contact centre, mobile banking, 584 ATMs, internet and over 16,700 Co-op Kwa Jirani banking agents. The Bank says key focus on digital banking, with the all-telco MCo-opCash Mobile Wallet continuing to play a pivotal role in the growth of non-funded income with 5.6 Million customers registered and loans worth over Sh16 Billion disbursed in Quarter 1 2020. Over 85,252 customers have taken up the MSME packages rolled out in 2018, with 5,000 trained on business management and planning. The Bank has earmarked Sh15.2 billion for MSME lending, with Sh12.4 billion disbursed to date.