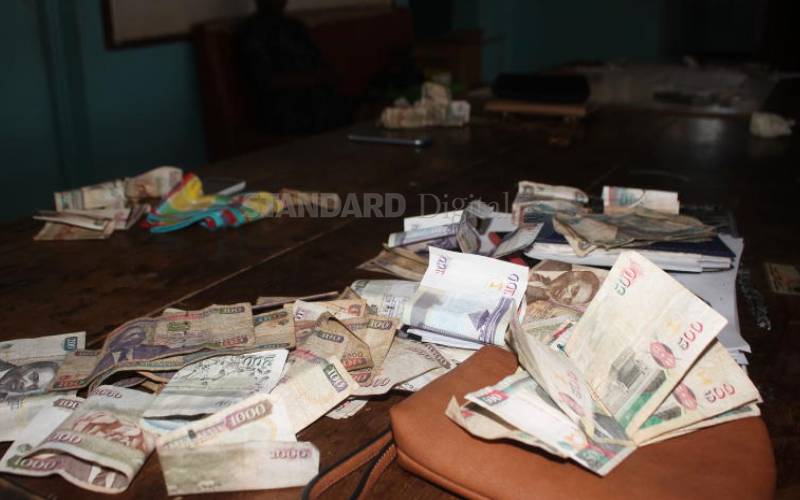 The average Kenyan household spends a big chunk of its paycheck on food, with some essential supplies having doubled in their value between 2009 and 2018. Prices of such items as tomatoes and matumbo (offals) have risen by 120 per cent and 101 per cent respectively in the nine-year period under review, according to a new report by the Kenya National Bureau of Statistics (KNBS). This saw Kenyans dig deeper into their pockets even as economic conditions hardened, with a number of companies laying off workers.
SEE ALSO: Economy slows to 5-year low on coronavirus fears
Official data shows that between 2009 and 2018, the average Kenya household with income of between Sh10,000 and Sh20,000 surprisingly spends most of this income on food. During the period, the prices of food and non-alcoholic beverages rose the fastest, hitting poor Kenyans hard as these items formed the biggest expenditure in the household budget. Changes to consumer spending has had far-reaching ramifications on the rest of the economy since there are warning signs that consumer spending is already declining, with some items believed to be out of reach. For example, changes in consumer behaviour are threatening traditional retail companies and have already led to thousands of lost jobs. A kilogramme of tomatoes, which was retailing at Sh41 in 2009 has since risen to Sh91 last year. Tomatoes, a vegetable that can't miss in the preparation of local dishes including kachumbari to spice up nyama choma, is certainly on high demand alongside onions, cabbages and coriander.
SEE ALSO: From Ngei to Waluke: Maize is Kenya's oldest bag of scandal
Offals, known as matumbo in local lingua, has also been on high demand as Kenyans who can't afford meat turn to the delicacy that has found its way even in high-end hotels. A kilogramme of matumbo was retailing at Sh130 in 2009 only to shoot by 101 per cent to retail at Sh263 in 2018. It is not clear why the price of matumbo has gone up or why its supply has declined, but it is possible that high demand in beef might have pushed people into what appears like a cheaper alternative. The price of a kilogramme of beef with bones increased by 91 per cent to retail at Sh439 last year, up from Sh230 in 2009. Other consumer items that experienced a spike in price include sukuma wiki and Irish potatoes.