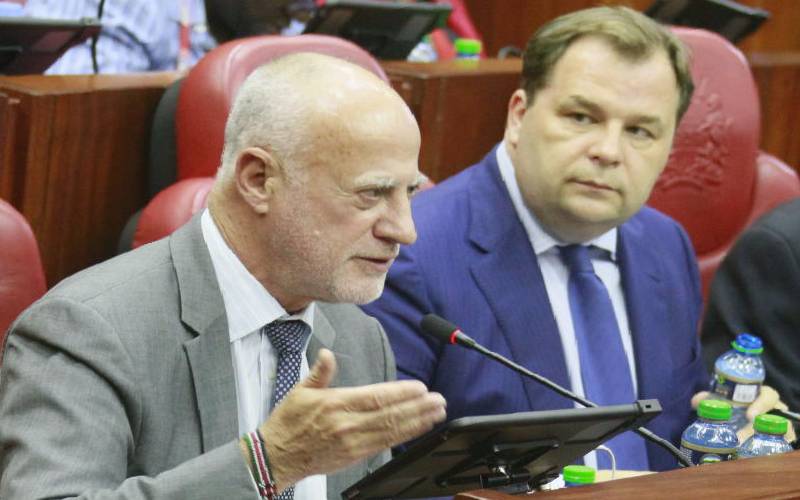 Kenya Airways (KQ) has stuck to its guns in a plan to hire pilots on contract, saying it is a much-needed stop-gap measure to enhance revenue growth. This is despite protests from the over 400 pilots currently on its payroll, who through their union have threatened to call a strike that could cripple the airline's operations. KQ yesterday said the hiring of pilots on contract for a period of two years would enable it to increase its pilot talent pool through recruitment of junior pilots as well as enhance the capacity of the existing personnel to operate its Boeing 737 fleet, where there is a huge capacity deficit. Chief Executive Sebastian Mikosz said the airline has previously had discussions with the Kenya Airline Pilots Association (Kalpa) and had initially been in agreement on hiring pilots.
SEE ALSO: Pilots dismiss KQ plan to fire workers
He, however, said the association was going back on its word in a bid to get what he termed as public sympathy. "We have discussed the hiring of pilots and giving them two-year contracts and over this period, we will be able to achieve better (financial) results without disrupting operations while increasing the capacity of our pilots," he said. Those that would be hired under the terms would be local, many of whom have in the past worked with KQ. The airline has recently said the pilot shortage has resulted in an annual loss of Sh5 billion. Kalpa last week accused the KQ management of reneging on a Collective Bargaining Agreement and demanded the freezing of the plan to hire contract pilots within seven days, failure to which it threatened to mobilise its members to down their tools. Mikosz spoke yesterday at a meeting by the International Airport Transport Association (IATA) in Nairobi.
SEE ALSO: Limping KQ hopes to survive pandemic with more sackings
Meanwhile, KQ has sent acting Chief Financial Officer Hellen Mwariri on compulsory leave, according to news site Bloomberg. Ms Mwariri is under investigation by the board for allegedly leaking sensitive company information, two people who spoke to Bloomberg said. Mikosz appointed Mwariri as acting CFO in November 2017 to overhaul the loss-making carrier. At the time, a former CFO was suing the airline for wrongful dismissal. The Government, the airline's main shareholder, supports a proposal by lawmakers to nationalise sub-Saharan Africa's third-largest carrier. KQ also said the Ministry of Transport has set up a committee to steer the process of drafting a Bill that will set the stage for the nationalisation of the airline.